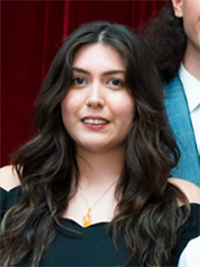 Growing up in the pacific northwest, I have always had a strong connection to the natural world thanks to my family who were active outdoorsmen. When I first started my journey at Rutgers, I switched my major a couple times until I was directed towards the ecology department where I was met with the most gracious, kind and extremely knowledgeable faculty along with my talented peers. I quickly found my passion in working with plants and wetlands after spending a semester interning for the Chrysler Herbarium and working as field technician under Dr. Rick Lathrop that next summer. As a field technician, I worked on the North Atlantic Aquatic Connectivity Collaborative and assisted in exploring and assessing terrestrial and aquatic connectivity within culverts in the lower Raritan. Towards the end of the season, I also assisted on the coastal access project by collecting GPS points of costal access sites and amenities along the NJ coast to further asses their vulnerability to sea level rise and flooding.
My first semester as an EENR student, my advisor suggested going for the environmental geomatics certificate. While at first, I was hesitant, it slowly initiated a new passion and easily became one of my favorite parts about each semester. During my last semester, I worked with Dr. Marci Meixler on a couple GIS related projects that involved analyzing landfill data across the U.S and creating trail maps for the Ridgeview Conservancy. Through these projects I have performed space time analyses on landfill use throughout the years and created trails by georeferencing trail recordings and hand digitization. It has always been fascinating and gratifying to see the results for this kind of work, and how they can help our understanding of our environment.
After graduation, I plan to build on my experience in working with GIS and/or fieldwork in aquatic and coastal sciences, since these are the two areas I am most passionate about. I hope to one day return and continue my studies into graduate school, but for now I aim to take all the knowledge and skills I gained from the EENR department and apply it in a way where I can incorporate hands-on work with the GIS skills I learned from the geomatics certificate.
May 2022