Jill Azzolini (BS '16)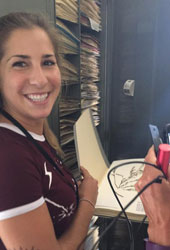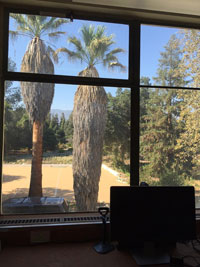 Jill Azzolini is a January 2016 graduate of Rutgers University. From January until May, Jill continued working as the Rutgers Chrysler Herbarium's Collections Manager, a position she had held since October 2014. After working as a field technician studying migratory shorebirds in Cape May, NJ, throughout the month of May, Jill then interviewed for a Project Manager position at the Rancho Santa Ana Botanic Garden (RSABG) in Claremont, California.

The RSABG is comprised of 84 acres of gardens filled with plants native to California, a nursery, seed bank, and the herbarium. Jill was chosen unanimously by all three interviewers as a result of her extensive experience working in the Chrysler Herbarium, as well as the leadership and supervisory skills she learned as Collections Manager.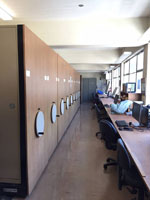 The project Jill has been hired for involves digitizing and imaging 30,000 specimens of great historical value, as well as supervising interns and assisting with daily tasks in the herbarium. The duration of this project is two and a half years, and at the end of the project Jill plans to attend grad school to pursue her Ph.D. in Ecology.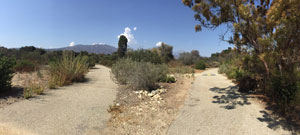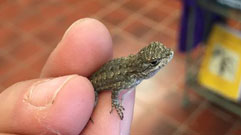 See the sequel to Jill's alumni story here.