Chloe' Lewis (BS '16)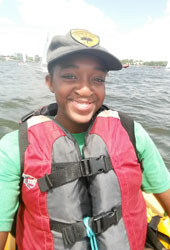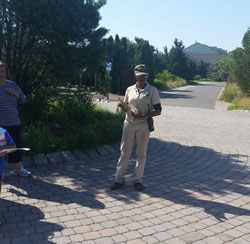 I am currently working as Field Naturalist and Kayak Eco-Tour Guide for the NJDEP's State Park Service at the Liberty State Park Interpretive Center.
I am working closely with the two lead Field Naturalists at the park conducting a series of environmental education programs focusing on various wildlife and ecological concepts, nature tours, conducting horseshoe crab surveys, working on habitat restoration of our wooded area, field monitoring of nesting shorebird species, and ? when necessary ? wildlife rescues.
During the last two Horseshoe Crab spawning seasons, I spearheaded our Horseshoe Crab survey initiative that has been on the rocks in previous years. This year I pushed for a more standardized survey to be conducted that is to be taken far more seriously and would deliver more concrete results.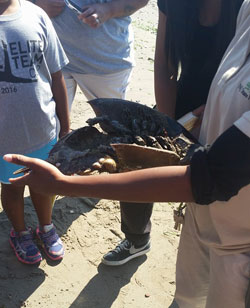 Shortly afterwards, I went on to independently conduct this season's spawning survey,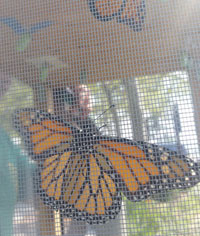 analyze the data, and have just recently forwarded the final results to the lead wildlife biologist in the NJ Fish & Wildlife Service's Endangered and Non-Game Species Program. Our highest count of this season was 283 individuals! Since then, I have also installed a new nature program focusing on Limulus polyphemus (the Atlantic Horseshoe Crab) which has been our most popular public nature program, so much that we had to schedule multiple to compensate for the overwhelming number of registrations! Currently, I am working with the rest of the Interpretive Center staff raising Monarch caterpillars and releasing the Monarch Butterflies back into the wild and am independently working on writing up a seasonal staff field guide to all of the animal and plant species at Liberty State Park for future use.