Alexandria Sun (BS '17)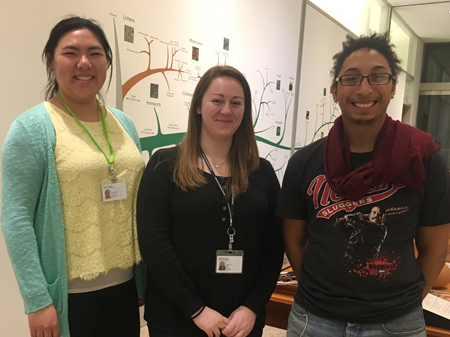 Alexandria Sun, aka Sunny, has recently joined fellow EENR graduates Megan King and Carlos Olivares as an Intern at the New York Botanical Garden in the Bronx. Her next 6 months will be spent working on the digitization of vascular specimens from the Southern Rockies. The project is part of an NSF grant to digitize biological specimens for better access to the NYBG collections for research and collections management.
Sunny credits her time at Rutgers' Chrysler Herbarium fulfilling her Practicum requirement, working as a data transcriber in the Mycological Collection, and interning at the New Jersey State Museum for providing her the skills that got her the job. She plans on continuing into graduate school after the internship is over and is currently in the midst of sending out applications.