Serena Celestino wins the Rutgers 2018 Intern Excellence Award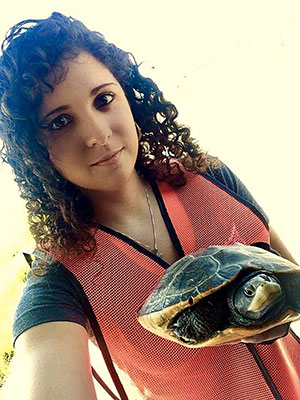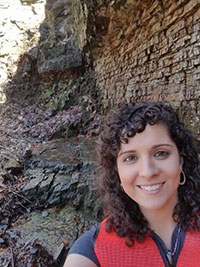 I won the Intern Excellence Award based on my work with The Marine Academy of Technology & Environmental Science (M.A.T.E.S.) which works with many state and private ecological organizations. Through M.A.T.E.S., I worked on projects mainly with Project Terrapin & Jenkinson's Aquarium. I was granted a position after my internship to continue working on these projects. I will be leading new interns this summer.
I worked on mark-recapture studies and conservation of the Diamondback Terrapin, soil research for The Center for Research and applied Barnegat Bay Studies, report writing for The NJ Dept. of Fish & Wildlife, an array of data analysis, and some website management. I even implemented a more efficient and accurate data collection method for the terrapin research.
I managed the Blue Crab Conservation Project which over time will make a huge impact across the east coast. I used 3D engineering design to create an attention grabbing crab sizing gauge that will support environmental awareness & public education. Some of the concepts I utilized were learned during a Rutgers environmental education class. You should expect to see my work at your local crabbing spots this summer.
My advice to future interns:
Be proactive. If there is a company you are interested in just email someone and ask about it.
Offer assistance in projects outside of your original duties.
Be thorough in your work! Many interns were not thorough and not invited back. Your time and data is a waste if not complete or accurate.
Don't just complete an internship for the sake of resume building and/or credit. Do something that you will learn from and enjoy.