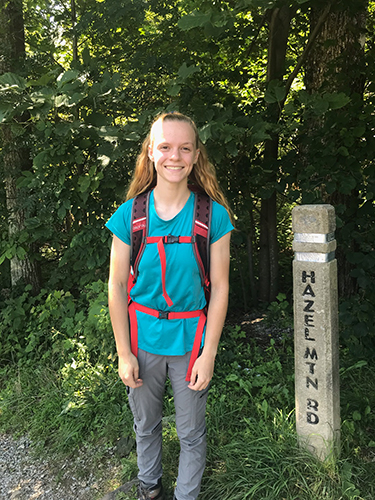 A born and raised native of Baltimore, Maryland, I moved to New Jersey freshman year without knowing a single soul. However, I was armed with a plan: to study ecology and become a park ranger. Based on this goal, Dr. Suzanne Sukhdeo directed me to take dendrology because "If you want to be a park ranger, you have to know trees". While taking that class with Dr. Jason Grabosky, I felt like my eyes were opening to the world for the first time as I began to really notice all the different trees around me. I was so enamored by trees that I spent the rest of my Rutgers time taking as many tree-related courses as possible. Through the help of Dr. Grabosky and Pam Zipse, I discovered my passion for urban forestry. Summer after my sophomore year, I worked for a small urban forestry company called Paul Cowie and Associates. I spent my time inventorying trees for municipalities, writing state guideline compliant Community Forestry Management Plans, and further developing my GIS skills. I liked working under Cowie so much that I'm currently working part time for him on various projects, including the development of a street tree sample inventory protocol.
Why am I so enticed by urban forestry? I have always been interested in sustainability, and trees offer important benefits to city-dwellers, making them a key component of our future sustainable cities. I also like that the industry is a relatively new one and there is still so much room for growth. Last fall, through the Forestry Club, I attended the NJ Shade Tree Federation conference and a presentation by Dr. Doug Tallamy from the University of Delaware. I was inspired by his message that natural systems cannot function properly unless we integrate nature into the urban landscape. This fueled my interest further in integrating trees into cities—not just for people, but also to fulfill an ecological purpose.
Throughout my Rutgers SEBS experience, I have learned so much and met so many incredible and passionate people. I am excited to graduate from Rutgers and utilize my education in ecology, evolution, and natural resources - combined with my studies in environmental geomatics and Spanish language - to contribute to the field of urban forestry and make the world a better, cleaner, and greener place through trees.
May 2021