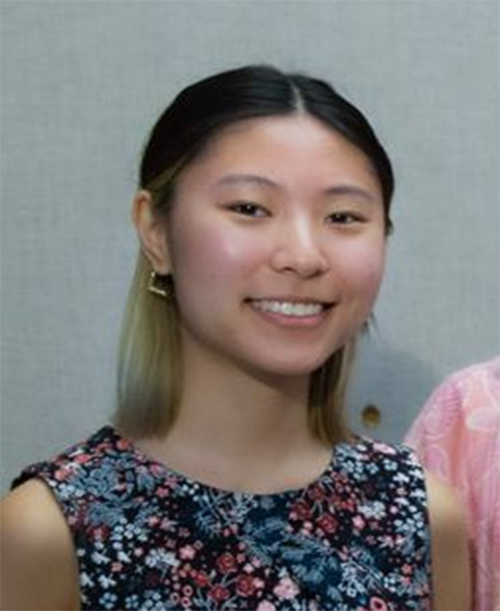 My name is Lucy Yang, and I am graduating from Rutgers University—New Brunswick with a Bachelors degree in Ecology, Evolution, and Natural Resources and a Certificate in Environmental Geomatics. I first discovered that I wanted to study Ecology on a trip to the Amazon Rainforest as a junior in high school. Growing up in Flushing, New York City, being surrounded by such biodiversity in the Amazon was surreal and inspired me to study wildlife. I chose to attend Rutgers because of the beautiful, nature-filled campus and diverse community here. In my first year, I found an incredible community within the Honors College and made some of my closest friends today.
While I originally wanted to study Animal Science, I fell in love with the ecosystem-level scale of Ecology after taking General Biology. At the same time that I decided to join EENR, Dr. Suzanne Sukhdeo encouraged me to complete the Environmental Geomatics Certificate to become a more well-rounded ecologist. While taking Fundamentals of Environmental Geomatics with Dr. David Smith, I soon discovered how powerful GIS was and how creative it allowed me to be. During my time at Rutgers, I enjoyed taking a range of different courses in EENR, Landscape Architecture, Agriculture & Food Systems, Marine Sciences, and Plant Science. I also conducted aquaculture research with Dr. Gal Hochman in the Department of Agricultural, Food, and Resource Economics, applying my background knowledge of ecology to our projects. I have also enjoyed working as a SEBS Ambassador since the summer, leading tours of prospective students around Cook campus and representing DEENR at open house events.
Post graduation, I will be pursuing a career in coastal ecology, possibly in aquaculture, and exploring more of what ecology has to offer. I am looking forward to what the future holds!
June 2023