Carlos Olivares (BS '17)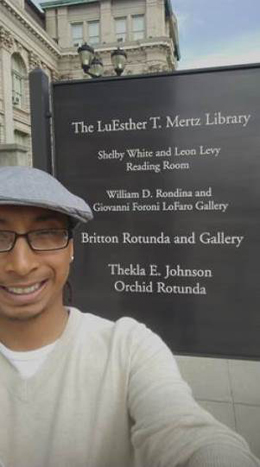 Carlos Olivares graduated class of 2017 with a degree in Ecology, Evolution and Natural resources. Carlos first got a taste of the inclusive major by volunteering at our very own Chrysler Herbarium at Rutgers New Brunswick on the Cook/ Douglass campus.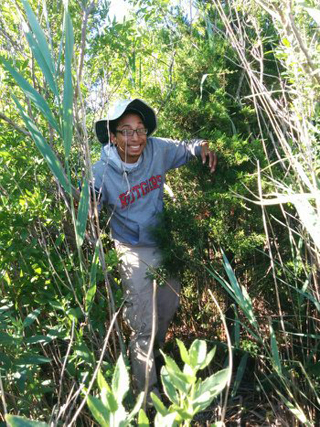 Here he learned the importance of plant collection, specimen preservation and curation in the world of plant research and botany.
During the Summer of 2015, he started his internship experience working as a Woodlands Intern for the Central Park Conservancy. There he led conservation efforts in order to restore the woodlands habitat within the park. The following summer, he worked as a research assistant with the Center for Urban Restoration Ecology (C.U.R.E) under Dr. Myla Aronson asking the question "How will Plant communities respond to sea-level rise?". Here he worked around Jamaica Bay New York setting up transects and identifying plant species.
Carlos is currently working as an Herbarium Intern at the William and Linda Steere Herbarium located at the New York Botanical Gardens. There he digitizes plant specimen to add to the Virtual Herbarium on the NYBG Website. His Main project works closely with Great Lake Invasive plants. After his term, he plans on working on his Masters degree in conservation and Horticulture.