Amanda K. Giesler

P. E. Smouse Award for the Outstanding Student in Evolution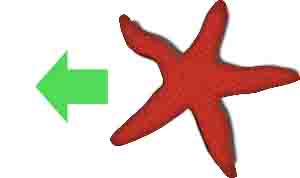 Throughout my academic career, teachers and professors have had a profound impact on my attitudes, personal philosophies, and outlook on life. My 5th grade teacher, Mrs. Sealy, taught me about manners; My 8th grade science teacher, Mrs. Van, showed me that I could learn science and have fun too. However, it wasn't until my 10th grade biology class with the fantastic Mr. Smith that I realized my passion for the natural world and science. I learned from these individuals what an important role a great teacher plays in a student's life, and that passion is the key to both being inspired and bringing it out in others.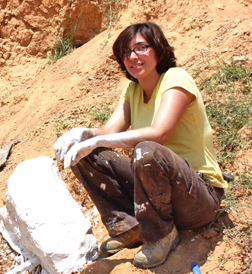 Since coming to Rutgers, I have stepped out of my small town life in Sussex County, NJ and begun to experience the world. I have snow-shoed up mountains in the Adirondacks, studied politics in Japan, and excavated fossils in Turkey. I have worked on projects ranging from environmental science, to educational psychology, to paleontology. None of these experiences would have been possible without the support of professors that believed in my abilities and understood my passion for learning.

This fall I will be attending graduate school at East Tennessee State University to study paleontology. My goal is to study vertebrate ecology and evolution, particularly mechanisms and patterns of community change over long time scales. In the future, I want to become a professor so that I can research what I love and share my passion with my students. With the knowledge that I have gained, I know I can make a difference in the world through teaching and research. I will always be grateful to Dr. Rebecca Jordan for teaching me almost everything I know about teaching pedagogy and I thank Dr. David Ehrenfeld for changing my view of the world so that I can make change happen.

I extend my thanks to Dr. Robert Scott for advising my GH Cook project on the paleoecology of Turkey and Greece during the late Miocene. This project provided me with my very first paleontological field excavation and research in Turkey, which has opened up many doors for me. I also thank Dr. Robert Blumenschine for allowing me to take his graduate level paleoecology seminar, which introduced me to topics and research in the field.

And last but certainly not least, I thank Dr. Peter Smouse for his endless support. Dr. Smouse has been my source of inspiration, critique, encouragement, advice, and everything in between. He is the kind of professor that I strive to become; whatever the problem, he is always there for me and is never without an anecdotal story to brighten my day and relate to whatever I'm going through. It is my utmost pleasure to have received an award in honor of one of my favorite mentors.