Allison J. Shiffner

2010 R. Locandro Award for Outstanding Student in Natural Resources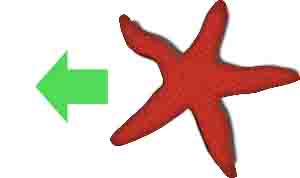 I was born right here in New Brunswick, NJ at Robert Wood Johnson University Hospital, and here I sit writing this about 5 miles from that exact place. My parents raised me, along with my younger sister in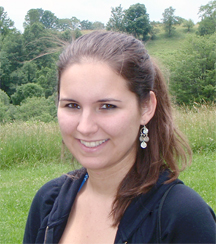 nearby Monroe Township, where I was surrounded by suburbia and retirement communities until I came to college. My love for the outdoors developed through many trips to the park with my grandfather and my participation in the Girl Scouts from the age of seven until my early teens. I feel as though I have always been a wildlife and outdoor enthusiast but it was not until high school when I signed up for Ecology class that I decided this was the field I wanted to pursue a career in. Cook College was my first choice of schools and accepting admission as an undergrad was probably the smartest decision I have made thus far in my life.
Although I have not traveled far from my place of birth, I feel as though I have experienced the world through the Ecology, Evolution, and Natural Resources Department at Cook College. I am very fortunate to have been taught by such dedicated and knowledgeable faculty and staff, many whom have changed my perspective of the world. Over the last two years I have developed a strong interest in Ornithology and Avian conservation. When I was a freshman I could not tell you the difference between a pigeon and a blue jay, but now after several courses in ornithology, I am confident bird enthusiast. My favorite, and most valuable, experience was netting and banding over 100 shorebirds in southern New Jersey during the Field Techniques course I took my junior year. I have also enjoyed learning about the many types of ecosystems New Jersey has to offer through both Field Ecology, and Winter Field Ecology courses I took last fall and winter. Many of my most memorable experiences have come from hands-on field work, but the most influential class I have taken was Dr. David Ehrenfeld's Conservation Ecology course that met every week for lecture only. It was this class that has motivated me to live my life in a way where my actions help to improve and, more importantly, protect our planet's precious resources, because soon there may be none left for future generations.
In the very near future I will be employed by the US Fish and Wildlife Service at the Long Island National Wildlife Refuge and will serve as their Piping Plover/Least Tern Steward for the summer. I will get to work alongside wildlife biologists and help to protect threatened shorebirds from extinction. At the end of the internship I plan on applying for similar positions to gain valuable experience I need to advance in my career. Eventually, I would like to attend graduate school and work towards a Masters in Avian conservation.