Todd Bates' piece on impact of growing US exotic pet market
Exotic Pet Trade Leads to Several Hundred Non-Native and Invasive Animal Species
Rutgers-led study shows how rising trade could harm native species and ecosystems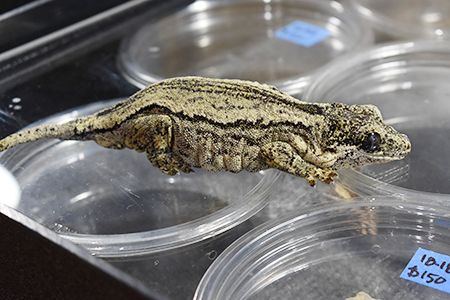 New Brunswick, N.J. (June 3, 2019) – The exotic pet trade has led to several hundred non-native and invasive animal species globally that could harm native species and ecosystems, and the number is expected to rise, according to a Rutgers-led study in the journal Frontiers in Ecology and the Environment.
Thousands of vertebrate animal species, and tens of millions of animals, are shipped internationally and within countries to meet a growing demand for exotic pets, the study says. Annually, the exotic pet trade is a multibillion-dollar business.
"The volume of vertebrate animals that are traded worldwide is shocking, even to relatively seasoned invasion biologists," said lead author Julie L. Lockwood, a professor in the Department of Ecology, Evolution, and Natural Resources at Rutgers University–New Brunswick. "The market in exotic pets has grown considerably since the 1970s, and so I don't think most of us fully grasped how expansive the trade has become. It is very clear that the species imported into the U.S. at the highest volume (number of individuals), for example, are most likely to have non-native or invasive populations here."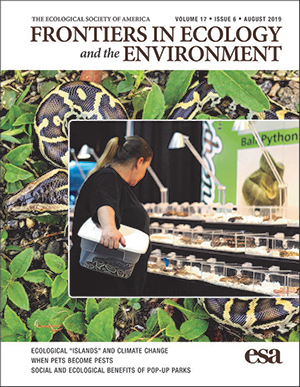 The key to addressing the invasion threat from exotic pets is learning more about the socioeconomic forces that drive the massive growth in the exotic pet market and the socioecological factors behind the release of pets into the environment by their owners. These factors likely vary according to cultural pet-keeping traditions across regions and whether purchases were legal or illegal. The gaps in our understanding of the exotic pet trade must be addressed so effective policy solutions can be implemented, the study says.
"Consumers should be very careful what species they choose to keep as a pet, making sure that they choose one they can care for throughout the pet's life," Lockwood said. "They should buy from a reputable seller who sustainably sources their animals and follows industry best practices for the care of their animals. If an owner can no longer care for a pet, they should talk to a local pet shop owner, their veterinarian or even state wildlife biologists and ask for options for how to relinquish ownership in a responsible manner."
August 2019