John Wiedenmann Was Recognized with the CINAR Fellowship in Quantitative Fisheries and Ecosystem Science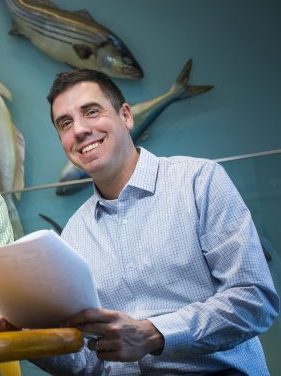 John Wiedenmann is an Assistant Professor in the Department of Ecology, Evolution, and Natural Resources at Rutgers University. His research focuses on the population dynamics of marine fish, stock assessment, and fisheries management, with a particular focus on the Mid-Atlantic and New England regions.
For his CINAR fellowship he will collaborate with scientists at the Northeast Fisheries Science Center, and will be exploring the environmental drivers and predictability of recruitment in Atlantic herring, a historically abundant species of commercial importance that has recently been declared overfished.
See the award letter (PDF) for additional information.
January 2021