Jason Grabosky Elected to Serve on the Board of Directors For The International Society of Arboriculture (ISA)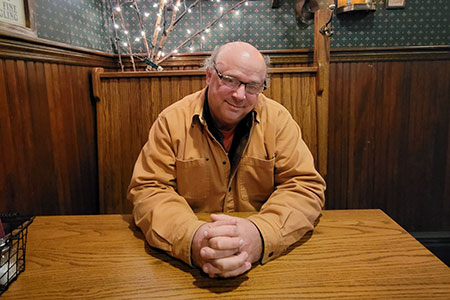 Jason Grabosky, a professor in the Ecology, Evolution, and Natural Resources program within the School of Environmental and Biological Sciences and an Extension Specialist for the NJ Agricultural Experiment Station has been elected by the general membership to serve on the Board of Directors for The International Society of Arboriculture (ISA) which serves the tree care industry. Dr. Grabosky serves as the John and Eleanor Kuser Endowed Faculty Scholar in Urban and Community Forestry which has natural parallels to the ISA mission statement: "Through research, technology, and education, the International Society of Arboriculture (ISA) promotes the professional practice of arboriculture and fosters a greater worldwide awareness of the benefits of trees."
With more than 22,000 members and 31,000 credentialed tree care professionals, the ISA has 59 component chapters throughout North America, Asia, Oceania, Europe, and South America, as well as several associate organizations such as the Society of Municipal Arborists, the Utility Arborist Association and the Arboricultural Research and Educational Academy. The ISA also maintains a research journal, Arboriculture & Urban Forestry, a trade journal, Arborist News, and a portfolio of educational and training publications.
See the story in the SEBS and NJAES Newsroom »
June 2023