Rutgers undergraduates improve public access to scientific knowledge through Wikipedia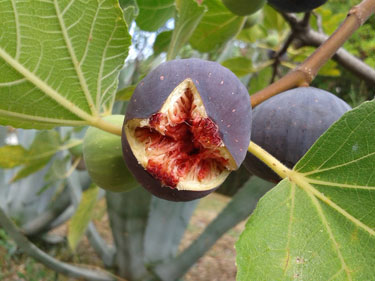 With Wikipedia ranked as #6 in web traffic in the United States1 and receiving seven to eight billion hits per month2, it is easy to understand why it is often the go-to resource for students writing research papers. Teaching the benefits and drawbacks of open-source media can be challenging for professors and librarians alike. In a recent departmental honors seminar, students were charged with actually writing Wikipedia articles themselves. This class was developed and taught by Jennifer Blake-Mahmud with support from her Dissertation Teaching Award. The class covered topics about the origin of sex and its persistence in all different creatures, from plants to protists, bacteria to birds.
The students' articles, written for the course Sex in the Tree of Life: The evolution and persistence of sexual reproduction, are now part of Wikipedia and available to anyone. Because Wikipedia is written entirely by volunteers, there are often gaps in content, with articles reflecting the biases of humans. There are, for examples, thousands of words written on sex in birds, but no single article for sex in slime molds. These gaps in content provide opportunities for meaningful article additions by new and existing Wikipedia editors.
For the assignment students selected a topic from a professor-compiled list of content gaps. They completed trainings on information literacy through the Rutgers libraries and WikiEd to orient them to writing for Wikipedia. In preparation for creating their own articles, students offered suggestions for improvement on other Wikipedia pages and added creative commons images to illustrate topics. After searching for original sources in peer-reviewed literature, students wrote articles and uploaded them into the Wikipedia platform.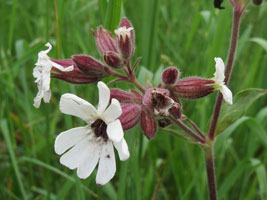 While challenging at times, writing for Wikipedia provided a unique venue for teaching the students about plagiarism, source reliability, and the importance of an academic tone. Christian Kanagawa writes, "[After completing the assignment] I understand why Wikipedia pushed for originality [in writing] in the same way that inventors patent their work; no one wants their work to be used as someone else's This was definitely good practice to change my writing style because I know that Rutgers is very on top of plagiarism so this writing experience has benefited me in the long run." Darling Rojas notes that the importance of proper citation goes beyond simply avoiding plagiarism to "provid[ing] adequate information for [the] audience to refer to for further reading". Students realized that a Wikipedia article's worth was not only the quality of the writing but the reliability and accessibility of its references.
Several students noted the collaborative aspect inherent in Wikipedia that can be both helpful and frustrating. In some situations, the Wikipedia community might show its bias by deleting articles on valid but controversial research deemed "non-notable", while in other cases, the small contribution of an unknown fellow editor might add a whole new dimension to an article.
The students found that Wikipedia articles have lives of their own. Matt Akbar says that writing for Wikipedia "was one of the most rewarding and fun projects that [he has] completed in college thus far" and notes his pride when he thinks of the public reading his article. Darling Rojas affirms that "it felt empowering to take complex language and experimental procedures and convert it into an article than anyone could read and understand".
Over the course of fall semester, students in this seminar alone added over 10,000 words to Wikipedia. They edited 23 articles and created four new ones. These articles have already had 955,000 views. In a time when information literacy is more important than ever, this unique approach to writing in the discipline teaches not only critical research skills, but provides opportunities for students to enhance accessibility to research findings for the general public. While gaining an undergraduate education, students learn a great deal about a wide variety of topics, but most never have the opportunity to use their new knowledge to improve public scientific literacy. This opportunity to enhance access to information embodies the mission of Rutgers as a land-grant research university whose charter included the call to serve and educate the public.
If you would like to learn more about teaching with Wikipedia, please contact Jennifer Blake-Mahmud at Jennifer.n.blake@rutgers.edu.
If you are interested in reading the classes contributions, you may check them out here:
References:
1 http://www.alexa.com/topsites
2 http://reportcard.wmflabs.org/#core-graphs-tab
Top
Jennifer Blake-Mahmud January 2017