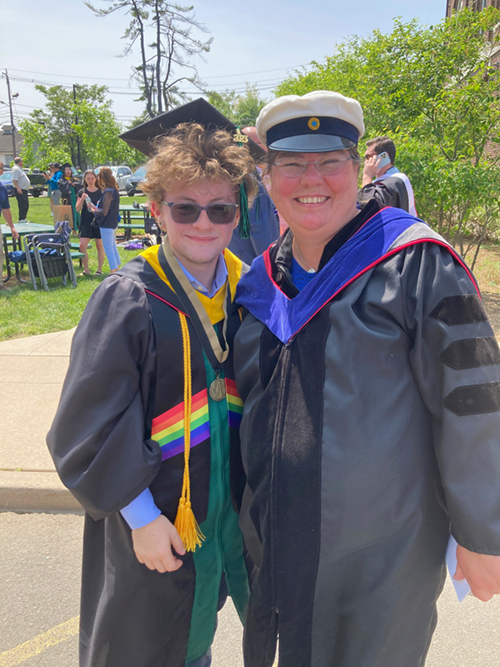 Growing up wandering through the miles of forest and pastures around my house, I couldn't help but love nature. At various points I planned to study a number of things—birds, fish, insects, geology, genetics, birds again—but a two-year internship at the Chrysler Herbarium unearthed my lifelong love of plants. A well-timed nudge put me on the path to a certificate in Environmental Geomatics and I realized that what I want is to conduct spatially and temporally explicit data analysis, explore the wealth of information stored in plant specimens, and work to make this data more accessible.
For my Honors Capstone under Dr. Lena Struwe's advisorship, I utilized digitized herbarium specimens and research-grade citizen science data to map distribution changes of angiosperm species that historically occurred exclusively in the southern half of New Jersey. By using a novel mapping method developed with last year's Buell awardee, Ryan Schmidt, I investigated if the ranges of any of these species are moving poleward, which could be due to climate change increasing the annual minimum temperature and allowing less cold-hardy species to spread. I will be presenting this research at the Botany 2023 conference and hope to have it published.
After graduation, I plan to spend at least a few years working in collections or botanical gardens before considering graduate school.
June 2023