Natasia Jacko from the Duffy Lab wins ASM undergraduate fellowship

Natasia Jacko, a third year SAS student majoring in Microbiology and minoring in Public Health, has been awarded a 2015 Undergraduate Research Fellowship from the American Society for Microbiology and has been invited to present her findings at next year's ASM general meeting in Boston, Massachusetts. Natasia has been working with Siobain Duffy for over a year, searching for plant viruses from New Jersey to Georgia. Specifically, Natasia is looking for begomoviruses that often are undetected in weeds and native plants, but are transmitted by whiteflies from these uncultivated hosts into crops, where they can cause severe disease, crop loss and famine. While begomoviruses are already present in the western and southern United States, their range is predicted to expand as climate change allows their most effective whitefly vector, the invasive Mediterranean Bemisia tabaci, to overwinter in more northern states.
Natasia has determined that populations of B. tabaci have yet to reach crops in New Jersey, but she is collecting whiteflies from states along the eastern seaboard to determine what specific begomoviruses are being transmitted by B. tabaci whiteflies in states not known to have begomovirus diseases. This proactive research will help New Jersey and states along the east coast prepare for potential begomovirus-caused diseases in our crops.
Without plants you would be dead. And plants can kill you. Take Plant Diversity and Evolution to survive.

During the international Botany 2015 conference in Canada, Lena Struwe received the Innovation in Plant Systematics Education Prize for her excellent and novel way of teaching botanical biodiversity to college students. The prize was given out by The American Society of Plant Taxonomists and they motivated their selection based on Lena's "enthusiastic nature, her tireless energy for research and outreach, and her inspirational teaching style that combine to make her an outstanding advocate for the fields of botany and plant systematics", as written by an ASPT member. During the last decade she has developed a large amount of combined teaching and research projects at Rutgers that directly involves students, staff, alumni, and faculty in plant biodiversity learning and discovery, such as the Personal Bioblitzes of 2014 and 2015, the Flora of Rutgers Campus (species checklist), and the newly started iNaturalist project named Flora and Fauna of Rutgers University.
Rutgers has a long and eminent history in botany from the great professors Marion Buell, David Fairbrothers, and others. Lena has revitalized the botany program through courses, public outreach, and mentoring. This semester she is teaching 60 students in Plant Diversity and Evolution/Plant Systematics, as well as a freshman Byrne seminar on "Weeds - What are they good for?". "Through her work as an innovative scientist and by incorporating popular media and cutting-edge educational technology, Lena has increased the visibility of systematic botany. Her publications, blogs, and public outreach make Lena a prime example of a 'complete' educator", as described in the ASPT press release. SEBS news, ASPT press release
Why don't we live on a red planet?

If you watched the recent movie "Star Trek Into Darkness", you might still remember the weird planet Nibiru that is covered with red plants. As absurd as it may sound, this could have been the situation on Earth. Then, why are most grasses and plants green and not red? A new paper led by Huan Qiu, a research associate in Dr. Debashish Bhattacharya's lab provides an intriguing answer. Huan analyzed a comprehensive genome database that included red algae and their sister lineage, the green algae (including land plants). He found that the red algal common ancestor suffered severe losses of important genes and functions.
The team postulated that this was likely caused by life in a very stressful environment over a billion years ago that forced the red algal ancestor to shed hundreds of genes to compete with other microbes. This loss likely made them less able to compete with the gene-rich green algae that ultimately conquered land giving rise to plants. Read story

SEBS news

doi
City Bees: graduate student Tina Harrison publishes paper in Functional Ecology
In a paper titled "Urban Drivers of Plant-Pollinator Interactions", graduate student Tina Harrison reviewed urban drivers of plant-pollinator interactions for the July, 2015 issue of Functional Ecology, a special issue on urban ecology. Co-authored by advisor Dr. Rachael Winfree, this contribution is particularly apropos because Tina is a Fellow on the Department's GAANN (Graduate Assistance in Areas of National Need, US Dept Education) project, titled "Ecology and Evolution in Urban Environments". Harrison and Winfree present urbanization as a "unique and productive study system" for investigating effects of global change on pollinator ecology.
For her Ph.D. dissertation research, Harrison is focusing on how urbanization and agriculture affect bee diversity, in terms of both the number of species and the variation in traits. Her most recent analysis, titled "Urbanization Homogenizes Traits Within and Between Bee Communities", leads a large representation of Rutgers graduate students presenting their work at the 2015 Baltimore meeting of the Ecological Society of America. Upon her return, Harrison will complete her dissertation before continuing as a post-doctoral research associate with Dr. Winfree to study the diversity, abundance, and conservation needs of bees in New Jersey.
Breeding Like Rabbits Doesn't Work for Fish

A new paper by Malin Pinsky and David Byler (Princeton University) out in Proceedings of the Royal Society B reveals a counter-intuitive pattern: ocean species that grow quickly and reproduce frequently (think sardines, anchovies and flounder) are more likely to experience dramatic plunges in population than larger, slower growing fish such as sharks or tuna. Why is this counterintuitive? Because for life on land, the situation is in nearly the opposite. Rabbits, for example, are doing pretty well compared to rhinos. News stories Rutgers Today, BBC News, International Business Times, ClimateWire
Chelcey Nordstrom (EENR '15) Wins Undergraduate Presentation Award at NAFEA

Recent graduate Chelcey Nordstrom (EENR '15) is no stranger to awards, having won the 1st place STEM Award from Meade Senior High School in Anne Arundel County, the Roger Locandro Award from the Department of Ecology, Evolution, and Natural Resources for the Outstanding Student in Natural Resources, and most recently, the Undergraduate Presentation Award from the North American Forensic Entomology Association (NAFEA). Chelcey traveled to Missoula, MT to present her George H. Cook honors thesis, titled "Insect Colonization and Decomposition of Pig Carcasses in Varying Sunlight", at the annual meeting of NAFEA, which met jointly with the Society for Wildlife and Forensic Sciences. Upon returning, Chelcey resumed her studies with Dr. Brooke Maslo on the effects of commercial oyster aquaculture on the foraging behavior of federally threatened red knots during their migratory stopover in Delaware Bay.
Two recent publications from the Winfree lab give new insights on biodiversity preservation and ecosystem functions

Dr. Rachael Winfree recently published an article in Ecology Letters (featured by Nature as a research highlight), which shows that the major contribution to crop pollination in New Jersey and Pennsylvania is provided by a few common native bee species, whereas many rare species contribute little to this vital ecosystem function. In a large, international study published this month in Nature Communications, Dr. Winfree and colleagues reported that wild bee species provide significant crop pollination services averaging over $3,000 per ha per year, but that these services are provided by only 2% of the species found in the countries where the research took place. Together, these studies suggest that if other ecosystem services are similar to crop pollination, then efficient conservation of ecosystem services would target only a few common species.
Unfortunately, such conservation actions would likely be insufficient to support threatened species. Hence, conservation of the biological diversity, at least of bees, should be motivated not only by immediate benefits from ecosystem services, but by the full richness of arguments for conservation. Co authors from Dr. Winfree's lab are postdoc Dr. Dan Cariveau, postdoc Dr. James Reilly, graduate student Faye Benjamin, and Winfree lab alumnus Dr. Ignasi Bartomeus.
See articles at Rutgers Today, wired.com, conservationmagazine.com, natureworldreport.com, latimes.com, sciencedaily.com, qz.com, independent.co.uk, theguardian.com, washingtonpost.com
Students Contribute to the Success of the Delaware Bay Shorebird Project

With red knots and ruddy turnstones in hand, students in the undergraduate Field Techniques course contributed to the success of the annual Delaware Bay Shorebird Project. Their participation in this activity is an annual happening under the tutelage of Professor Rick Lathrop and the watchful supervision of alumnus Dr. Larry Niles of LJ Niles Associates LLC, head of the International Shorebird Project and the Habitat Conservation Initiative of Conserve Wildlife NJ, and alumna Dr. Amanda Dey of the Endangered and Nongame Species Program in NJ Department of Environmental Protection. read more
Slim Karkar publishes a paper in PNAS on the evolution of metabolic connectivity in algae

Slim's paper in the Proceedings of the National Academy of Sciences USA (PNAS) is part of a collaborative research project in the Bhattacharya lab with Dr. Andreas Weber in Germany on the evolution of metabolite transporters that line the inner membrane of photosynthetic organelles, the plastids. Plastids are the workhorses of primary production on our planet and provide the air we breathe. Using genomics and cell biology Slim and his co-authors figured out that most plastid transporters are of host nuclear origin with some key components provided by foreign bacteria through horizontal gene transfer (HGTs). This work supports the hypothesis that the creation of new organelles is directed by the host cell, with the endosymbiont making a smaller contribution to host-plastid connectivity. Slim's work and ideas can be incorporated into the nascent field of synthetic biology, whereby scientists are trying to engineer artificial symbioses that provide platforms for biofuel or other biotechnological uses.
While in the Bhattacharya lab, Post-doctoral fellow Slim Karkar was supported by a collaborative Gordon and Betty Moore Foundation grant led by Paul Falkowski and took part in research that addressed redox enzyme evolution in deep time. He has completed his research stay at Rutgers, New Brunswick and is now employed at our sister institution in Camden. There, he is working with bioinformaticist and systems biologist Prof. Desmond Lun.
Welcome Nazia Arbab – New Postdoctoral Associate in the Center for Resilient Landscapes

Dr. Nazia Arbab has taken the position of post-doctoral associate in the Center for Resilient Landscapes. Dr. Arbab holds an M.S. in Applied Sociology from the University of Texas at Dallas and a Ph.D. in Natural Resource Economics from West Virginia University. She completed her dissertation in December 2014, titled "Application of a Spatially Explicit, Agent-Based Land Use Conversion Model to Assess Water Quality Outcomes under Buffer Policies." Dr. Arbab will be conducting interdisciplinary research with Dr. Jason Grabosky as well as other Rutgers faculty and USDA Forest Service scientists, and designing policy tools for social-ecological system resilience. She will be studying disturbance regimes prevalent in New Jersey and the surrounding region. Her research interests include socio-ecological systems, natural resource management, land use change and water quality issues. She enjoys model building, theory and research methods from a multidisciplinary perspective including natural resource economics, geography, hydrology, landscape, and ecology.
Dr. Myla Aronson interviewed by NBCnews.com about biodiversity in big cities

Can we find new species in a metropolis? In the NBCnews.com story about the discovery of 30 newly discovered fly species in Los Angeles, Dr. Myla Aronson provides additional insights from her studies about bird species in urban centers. Even though "urban areas only retain about 8 percent of the bird species that otherwise would have lived in the area", Dr. Aronson and her team found that 20 percent of known bird species live in big cities. "Bird species found in big cities reflect the species that live in the surrounding natural habitat." In her study which included 54 cities around the world, "New York City and Singapore stood out as particularly diverse" -- NYC because of its spacious city parks and Singapore because of the national park just outside its city limits. "It is important to plant native shrubs and not just grass and trees in cities to keep biodiversity high, Myla Aronson says." ("emphasized" text is taken directly from the article by Keith Wagstaff, NBCnews.com Read the article on NBCnews.com
DEENR scientists awarded a grant to start a global working group on plant evolution at Rutgers

DEENR scientists Lena Struwe and Myla Aronson in cooperation with Laura Schneider (Geography), Wolfram Hoefer (Landscape Architecture), and graduate student Lauren Frazee (Ecology & Evolution) received a $10,000 grant from the Rutgers Centers for Global Advancement and International Affairs (GAIA). The fund will be used to organize an interdisciplinary workshop and an international symposium to be held at Rutgers. The goal is to establish long-term international collaborations on how the evolution and distribution of wild plants ('weeds') in urban and temperate areas across the globe have been and will be affected by human migration, climate change, and increased urbanization.
It runs in the family

EJ Green (on the left side) joins his father Ed Green from DEENR on the stage during the Spring Awards ceremony of the Graduate School–New Brunswick. Father Ed won the award for "Excellence in Graduate Teaching" and his son EJ Green who is enrolled in the Department of Philosophy won the Dean's Award for Excellence in Research for his dissertation, "Seeing the Structure of Objects". Also awarded during the ceremony were DEENR graduate students Cara Faillace and Talia Young. See the SEBS news room story.
Honors student Eliana Geretz receives Young Botanists Award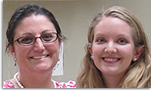 Eliana Geretz, a graduating senior, has been awarded a Young Botanists Award from the Botanical Society of America, Inc. Eliana, pictured here to the right of her supervisor Dr. Myla Aronson, was recognized for her investigation of the distribution of mosses (bryophytes) in the Philadelphia metropolitan region over time and across an urban-rural gradient. Eliana examined tree mosses in 15 parks from Philadelphia's city center to the outer suburbs. Over the summer of 2014, Eliana surveyed each park, identifying the mosses and trees within each park. She also synthesized 5 historic floras of Philadelphia ranging from the 1700s to the early 1900s for all bryophyte species. READ MORE
Dr. Siobain Duffy receives prestigious Rutgers awards
Newly tenured Siobain Duffy received the Board of Trustees Research Fellowship for Scholarly Excellence and a Presidential Fellowship for Teaching Excellence in recognition of her outstanding scholarly and teaching accomplishments at Rutgers University. Siobain pursues a remarkably integrative cross-section of techniques and questions in her research on viral evolution, and her combination of pure and applied approaches has ensured the translational relevance of her research with the potential for practical application of evolutionary principles. Her teaching is outstanding in its breadth and novelty, and her commitment reflects an astounding level of engagement in course development and teaching. Siobain's awards are richly deserved -- Departmental congratulations go out to Siobain!
Plants of the future - superevolutionary plants thrive in extreme environments on campus

How would you like to live in an asphalt crack? You wouldn't! Yet the plants that inhabit these extreme habitats are not only surviving, but thriving. Dr. Lena Struwe, leads a team of researchers studying these "super-evolutionary" weeds in the first of two new episodes on urban plants. watch the video
DEENR undergrad Ryan Koch awarded first place in science poster presentation

Ryan's research in Dr. Michael Sukhdeo's lab on understanding the relationships between the diversity of macroparasites and their vertebrate and invertebrate hosts led to an award winning poster in the Ecology, Evolution & Environmental Science poster presentation in the Annual Undergraduate Research Symposium at William Paterson University. read more
Undergraduate research on bees led by Dr. Daniel Cariveau portrayed in The Daily Targum

Undergraduates Rosemary Tucker and Kurtis Himmler, with post-doctoral associate Dan Cariveau, are examining whether bee traits such as body size and tongue length can predict which flowers species bees visit. Featured in The Daily Targum their work furthers our understanding of the ecology and evolution of plant-pollinator relationships and has important implications for choosing plant species to best conserve native bee communities. Kurtis and Rosemary are funded through the Aresty Research Assistant program; come see their presentations at the Aresty Science Symposium on April 24th.
Evolving vectors in a changing world

A study conducted by DEENR graduate program alumna Andrea Egizi, Dr. Nina Fefferman from DEENR and Dr. Dina Fonseca from the Department of Entomology finds global warming may have hidden impacts on disease risk assessment. See the story about their findings in Rutgers Today.
Dr. Lena Struwe was elected to the Board of Directors for OTS

Dr. Lena Struwe has been elected to a 3-year term on the Board of Directors for the Organization of Tropical Studies (OTS). In her new capacity, Lena joins Dr. Ben Lintner from the Department of Environmental Science, who serves on the OTS Science Committee. OTS offers intensive field courses for undergraduates, graduate students, and natural resource professionals in tropical biology and related disciplines in Costa Rica and South Africa, and maintains research stations available to scientists, postdocs, and graduate students in three ecologically diverse ecosystems in Costa Rica. Rutgers University is one of nearly 60 member institutions of OTS, an international nonprofit consortium of universities, colleges, and research centers. For more than 50 years, OTS has been a leader in education, research and the responsible use of tropical natural resources, and has more recently expanded into the area of global public health. The interests and activities of OTS are exemplified by the OTS-funded working group titled "Emerging Frontiers in Tropical Science", organized by Ben around the theme of coupling vegetation and climate processes. Please contact Lena or Ben to learn more about the extensive field course or research opportunities at OTS.
Climate Change, Rising Sea Level, Urban Ecology of Jamaica Bay
Four members of the Department of Ecology, Evolution and Natural Resources will be addressing impacts of climate change and rising sea level on coastal urban ecology in Jamaica Bay. Dr. Marci Meixler, in collaboration with the Wildlife Conservation Society, Cornell University and economists at Rutgers-Newark, will model climate resiliency in the Jamaica Bay ecosystem, evaluate system responses to adaptation and restoration strategies, and identify sources of vulnerability. In the second project, Drs. Handel, Kaunzinger, Aronson, and Meixler will assess Hurricane Sandy's impact on coastal vegetation and related ecosystem services, predict responses of coastal vegetation to climate change, and evaluate opportunities for ecological resilience using an experimental program to test the potential for habitat migration during sea level rise. These projects are funded by Department of Interior's Hurricane Sandy Mitigation Fund, managed by the National Park Service and coordinated by consortium known as the Science and Resilience Institute at Jamaica Bay. READ MORE
Fefferman Keynote Speaker for NJ Health Care Quality Institute

Dr. Nina Fefferman presented the keynote address to members of the New Jersey Health Care Quality Institute at their Annual All-council Meeting at the Trenton Country Club on December 9, 2014. Nina's address opened a discussion of the meeting's theme, "The New Plagues: Fear and Disease in the Information Age." Nina's appearance follows on the heels of her many engagements with health care organizations and the national media (e.g., Studio360, Slate.com and WNYC New Tech City) due to the relevance of her work to the Ebola outbreak and other threats to public health. Well done, Nina!
Newton Presents Bear Research at Wildlife Society Meeting

Elizabeth (Liz) Newton (left, above center), a senior EENR major advised by Dr. Brooke Maslo, reported her research on bear activity in northwestern New Jersey at the October meeting of the New Jersey chapter of The Wildlife Society. Newton merges data from her own ecological research with data on the occurrence of bears, collected by the New Jersey Department of Environmental Protection's Division of Fish and Wildlife. With their data, they generated a maximum entropy "heat map" that depicts predicted hot and cold spots for bear activity. Newton then manipulated the map to predict bear habitat overlap with agricultural areas, which can help farmers prevent bear damage to their crops. READ MORE

Alumna Elizabeth Ostrowski at Work in the Dominican Republic
Read More
Kjer et al. Study of Evolution of Insect Life Published in Science
Congratulations to Dr. Karl Kjer (right) and current and former lab members Paul Frandsen, Jessica Ware (Rutgers Newark), and Xin Zhou for their groundbreaking work in insect evolution, featured as the cover article in the November 7 issue of Science. The two-year effort of 100 international collaborators to the 1KITE initiative used molecular data from 1,400 insect species to map out evolutionary relationships among all insects. Says Kjer, "Using only 10% of the data we have in hand, this paper resolved many of the long-standing debates about insect phylogenetics." Keep your eyes out for another outcome of the 1KITE initiative: a new book on insect evolution. READ MORE
PhD Candidate Feinberg Discovers New Frog Species in New York

Six years after first encountering a new species of leopard frog on Staten Island, Graduate Program in Ecology and Evolution PhD candidate Jeremy Feinberg and colleagues recently announced their findings in PLoS One. Feinberg and his collaborators used molecular and bioacoustic techniques to confirm that the Atlantic Coast Leopard Frog, Rana kauffeldi, was indeed distinct from two very similar leopard frog species. Since Feinberg's discovery, Rana kauffeldi has been recorded in eight eastern states and several major cities, which gives the optimistic result that new biodiversity can be discovered even in very well-studied metropolitan areas. Its name, kauffeldi, pays homage to late Staten Island Zoo director Carl Kauffeld, who in 1937 made claims that a new frog species existed in New York. READ MORE | ANOTHER ARTICLE
Brooke Maslo Receives Women & Wildlife Award

Congratulations to Dr. Brooke Maslo, who has just been awarded a Women & Wildlife Award from the Conserve Wildlife Foundation of New Jersey! The awards celebrate "outstanding women for their achievements and advances in protecting New Jersey's endangered and threatened wildlife species." Maslo's research incorporates the needs of endangered shorebirds into novel designs for post-Hurricane Sandy shore restoration. Another area of Maslo's work looks into factors determining bats' survival from a fungal disease that has decimated bat populations. Maslo will be recognized at an awards reception and silent auction to benefit the Conserve Wildlife Foundation on Thursday, October 23. Tickets available here.
EENR Undergrads Learn the Primatology Ropes in Borneo
Last June, undergraduates Amanda Bevan and Aishwarya (Ash) Bhattacharjee traveled to Borneo as part of a Rutgers study-abroad program in Primatology, Ecology, and Conservation, led by Professors Erin Vogel and Rob Scott. They found the experience to be both challenging and rewarding: it pushed them beyond their personal comfort zones and tested their physical endurance, but the academic and cultural rewards were life-changing. READ MORE
Professor John Tedrow, Influential Soil Scientist, Passes Away

Professor Emeritus John C. F. Tedrow passed away on 2 October 2014 at the age of 97. Dr. Tedrow earned three successive degrees in Soil Science at Penn State University (B.S. 1939), Michigan State University (M.S., 1940), and Rutgers University (Ph.D., 1950). In 1947, he was appointed Instructor in the Department of Soils at Rutgers, where he was ultimately promoted to the rank of Professor II (now, Distinguished Professor) in 1972. He advanced to the rank of Professor Emeritus upon his retirement in 1984, and he maintained an active research career in association with the Department of Ecology, Evolution, and Natural Resources and the Department of Environmental Sciences nearly until his death. READ MORE
Pinsky and Collaborators Awarded NSF Coastal Science Grant

In the wake of Hurricane Sandy and other severe storms, the National Science Foundation (NSF) Directorate for Geosciences and Biological Sciences initiated a new program to support studies on the sustainability of coastal systems – the program for Coastal Science, Engineering and Education for Sustainability. Malin Pinsky (pictured at right) – with collaborators including Bonnie McCay (Human Ecology), Kevin St. Martin (Geography), and colleagues at Princeton and Yale – has received funding through this program for his collaborative research project, titled "Adaptations of fish and fishing communities to rapid climate change".
EENR Undergrad Film Highlights Dr. Brooke Maslo's Research
When most people think of endangered species, they probably do not think of bats – the animals are more often seen as a nuisance or as vectors of disease. But EENR undergraduate Jill Azzolini (left) is expanding the bat appreciation audience with her short film highlighting the research of Department faculty member Dr. Brooke Maslo (pictured with student, above right). Says Azzolini, "No one really talks about bats, except as pests. They have a bad rep, but they're really in trouble." READ MORE
Duffy and Avinger Research in Brazil Covered by NSF
Dr. Siobain Duffy (right) and undergraduate Kendra Avinger

participated in the National Science Foundation's (NSF) International Research Experience for Undergraduates (IREU) program. Kendra conducted research this summer on Begomoviruses under the mentorship of Dr. F. Murilo Zerbini at the Federal University of Viçosa in Brazil, supported by an NSF IREU supplement. They were recently interviewed and featured on DEBrief, the NSF Division of Environmental Biology blog.
Lathrop and Others Studying Water Conditions in Barnegat Bay
Dr. Richard Lathrop, Professor of Ecology and Director of the Grant F. Walton Center for Remote Sensing and Spatial Analysis (CRSSA), is one of many Rutgers scientists working in collaboration with NJDEP and other institutions to study deterioration of Barnegat Bay, one of New Jersey's iconic coastal waterways, due to nitrogen run-off from suburban bayside towns. His recent contributions, done in collaboration with the U.S. Geological Survey and New England Interstate Water Pollution Control Commission, were reported recently as the USGS Scientific Investigations Report 2014–5072 and were summarized in several news outlets, including the Asbury Park Press and the Courier Post.
David LaPuma Named Director of Cape May Bird Observatory

A combination of geography, wind patterns, and diverse habitat types makes Cape May, NJ an epicenter for migratory birds – and for birdwatchers. Department alum David LaPuma (PhD 2010) will be leading a team of fellow bird enthusiasts in research, education, and fundraising to understand and protect these birds as the new Director of New Jersey Audubon's Cape May Bird Observatory. LaPuma earned his PhD with Julie Lockwood studying the endangered Cape Sable seaside sparrow and has worked extensively using radar to monitor bird migration patterns. His excellent birding and interpretive skills complement his research experience to make him a perfect fit for this position. Congratulations, David!
Pinsky Awarded Powe Research Award for Philippines Study
In May 2013, Malin Pinsky traveled to Leyte, Philippines to collect clownfish DNA as part of a project on population dynamics in coral reef fish. In November, Typhoon Haiyan happened. But what happened to the clownfish? Pinsky saw a rare opportunity for a before-after study. Because his lab had collected the fishes' DNA, they could match offspring to parents within the fish population. Did the surviving offspring settle in reefs close to their parents? Or did the typhoon not only affect the survival of fish, but also their dispersal among reefs? "[This part of our work in the Philippines] was totally unplanned," says Pinsky, who says the extent to which reefs have been disturbed by natural events and human activities adds to his sense of urgency. "We probably won't have this opportunity again." This opportunity was also recognized by Oak Ridge Associated Universities, who just presented Pinsky (the first of any Rutgers faculty!) with the prestigious Powe Junior Faculty Enhancement Award to support this work. Congratulations, Malin!
Maslo Guides Shoreline Restoration for Beachgoers and Birds
Brooke Maslo is harnessing the creative potential of natural disasters to reconcile the post-Sandy recovery needs of two types of coastal communities – people and shorebirds. After Superstorm Sandy, government-funded efforts to repair coastal infrastructure began. But shorebirds, particularly four species – piping plovers, least terns, black skimmers, and American oystercatchers – are vulnerable to those rebuilding efforts. So, when it comes to coastal restoration, are the needs of human beachgoers and threatened birds mutually exclusive? Click here to read more.
Plants Detect Rainbow of Light, Bhattacharya Study Finds
An innovative study from the labs of Clark Lagarias at UC Davis, Alexandra Worden at the Monterrey Bay Aquarium Research Institute, and Debashish Bhattacharya reveals a rainbow of ways that algae can adapt to its environment. The study, recently published in Proceedings of the National Academy of Sciences, looks at the diversity of light-sensing proteins, or phytochromes, in eukaryotic algae. Phytochromes responsive to red/far-red light enable land plants to respond to changing light conditions in their environments (such as shading by neighboring plants). Until Bhattacharya and his colleagues published this paper, "the world of phytochromes was thought to solely be limited to red-to-far-red sensing because only [land] plants or [algae without phytochromes] had been studied." Click here to read about the results.
David Ehrenfeld Publishes "The Fable of Managed Earth"
"…technology, for all its genius, will not last if it stands alone," begins David Ehrenfeld in "The Fable of Managed Earth," his chapter in the new Island Press book Keeping the Wild: Against the Domestication of Earth. Ehrenfeld challenges the views of "ecological modernists" who argue that the Earth can be managed – all of humanity's needs produced and sustained – by relying on technological methods, or "planetary gardening," of food, energy, climate control, and accident prevention. This belief, says Ehrenfeld, is based on a false understanding of what it means that we live in a human-dominated age, termed the Anthropocene. "It is the Anthropocene in that we're affecting everything, but not in that we can steer it."
DEENR Outstanding Students Honored upon Graduation
Congratulations to six seniors in the Ecology, Evolution, and Natural Resources program who were presented with graduation awards based on their outstanding performance. As selected by the faculty, winners were Joshua Greenberg (Murray Buell Award for Outstanding Student in Ecology), Lizzy Ostrowski (James Applegate Award for Outstanding Student in Wildlife Conservation), Emily Fishbach and Tyler Hardy (co-winners of the Peter Smouse Award for Outstanding Student in Evolution), Hoan Kichen (Roger Locandro Award for Outstanding Student in Natural Resources), and Katie O'Connell (E.B. Moore Forestry Award). Click here to read more about the winners.
Honors for Department's Cariveau, Pollock, and Blake-Mahmud
Congratulations to DEENR's Alison Cariveau, Nick Pollock, and Jennifer Blake-Mahmud! Cariveau has been awarded the SEBS/NJAES Staff Excellence Award for her outstanding job as business specialist (among countless other things). PhD student Pollock received the Graduate School New Brunswick Graduate Teaching Award for his role as lab instructor for Vertebrate Zoology and General Biology. PhD student Blake-Mahmud's depication of her research in Costa Rica brought her the NJAES award for outstanding poster representing applied or field-based research!
Graduate Students Awarded Competitive Fellowships
Students in the Graduate Program in Ecology and Evolution competed fiercely for fellowships this spring! Three students' proposals were selected by the National Science Foundation for Graduate Research Fellowships: current student Rachel Paseka, and incoming students Jennifer Hoey and Michael Roswell (also received a SEBS Excellence Fellowship). Elizabeth Ballare's proposal was selected for a prestigious Fulbright Institute of International Education U.S. Student Award for travel to Indonesia to study orangutans. Jennifer Blake-Mahmud was selected for the NSF Biofuels IGERT. Incoming student LaShanda Williams received a Graduate School of New Brunswick Diversity Fellowship. Incoming student Colleen Smith was awarded an Albert Fellows Fellowship and an RU Presidential Scholarship. Incoming student Alexandrea Safiq and current students Cara Faillace and Brian Johnson were appointed as Graduate Student Assistance in Areas of National Need fellows. Congratulations to you all!
Abigail Cohen Wins Entomology Student Poster Competition

EENR senior Abigail Cohen won first prize in the student poster competition at the Entomological Society of America's Eastern Branch meeting, held in Williamsburg, VA on March 16. Abigail worked in Rachael Winfree's lab on a multiyear assessment of floral plantings for pollinators. As part of her G.H. Cook Honors Thesis, Abigail independently asked whether the floral plantings also affect crop pest insects or the "natural enemy" insects that consume those pests. While the plantings did meet the primary goal of increasing wild pollinator abundance, Abigail says "the plantings have a neutral effect on pest pressure" – there were neither added costs (of increased pest abundance) nor benefits (of increased natural enemy abundance).
Maslo and Lockwood Publish Coastal Conservation book

Dr. Brooke Maslo and Dr. Julie Lockwood are pleased to announce the recent publication of their coedited volume Coastal Conservation, a collection of research articles devoted to the preservation of "the place where the land meets the sea." Contributors assess coastal habitat biodiversity, discuss emerging threats such as invasive species and climate change, and establish a research and management agenda for coastal conservation.
Fisheries Biologist John Wiedenmann Joins the Department

We are pleased to welcome Assistant Research Professor John Wiedenmann, a fisheries biologist, as the newest faculty member to join the Department. John is broadly interested in the population dynamics of marine species. Specifically, he utilizes statistical and simulation approaches to understand how marine species and ecosystems respond to perturbations (harvest, climate change, etc.), and how to optimally manage fluctuating populations in the face of uncertainty. As you might have guessed, in addition to his appointment in the Department, John is a member of the Institute of Marine and Coastal Sciences.
Aronson and Maslo Named to Urban Habitats Editorial Board

Dr. Myla Aronson (left) and Dr. Brooke Maslo (right) have been named to the Editorial Board of new peer-reviewed journal Urban Naturalist (formerly open-access Urban Habitats), which covers all aspects of the natural history sciences of urban areas worldwide. The journal welcomes manuscripts on original field, lab, or modeling work, research summaries, and general interest articles on topics relating to the biology and natural history of urban habitats.
Siobain Duffy Tackles African Staple Crop Disease Epidemics

Siobain Duffy is investigating the root of viral disease in cassava crops in East Africa. Cassava, also known as yuca, manioc, or tapioca, is a staple crop in sub-Saharan Africa, providing "nearly 40% of the calories consumed in Africa," says Duffy. "But diseases caused by [viruses] limit cassava production on small producer or subsistence farms." Duffy is part of a multinational research team that will contribute to that cause with the support of a Bill and Melinda Gates Foundation/Department for International Development grant to study cassava disease epidemics. READ MORE
Joann Harvey and Ed Green Awarded for GIS Research

2011 Ph.D recipient Joann Harvey and her advisor, DEENR faculty Ed Green were awarded second place for the 2013 Best Scientific Paper in Geographic Information Systems by the Imaging and Geospatial Research Society (ASPRS). The study was part of Harvey's dissertation work, which used remotely sensed images of northern Alaska with Bayesian statistics to understand annual environmental changes. Harvey and Green's work was published in the Dec 2013 issue of Photogrammetric Engineering and Remote Sensing, and will be celebrated at the ASPRS 2014 Annual Conference in Louisville, Kentucky later this month.
Aronson's NCEAS Global Survey Shows High Urban Biodiversity

Myla Aronson and colleagues are redefining the term 'concrete jungle' in a new paper in Proceedings of the Royal Society B. The study, a product of their National Center for Ecological Analysis and Synthesis (NCEAS) working group on urban biodiversity, compared bird and plant species found in urban and non-urban environments, and determined whether certain landscape features influenced those results. Their results have also been covered by BBC News, ABC News Australia, and EcoBusiness. READ MORE
Malin Pinsky Awarded Alfred P. Sloan Research Fellowship

Malin Pinsky, who joined the Department this year, has been awarded an Alfred P. Sloan Research Fellowship, a prestigious recognition of Pinsky's status as rising star in Ocean Sciences. The fellowship provides Pinsky two years of funding in support of his work on the dynamics of marine ecosystems. Pinsky's research, including recent contributions to the climate change literature in Proceedings of the Royal Society B and Science, has a strong conservation component, showing Pinsky's interest in applications of his work. Pinsky says he plans to use the funds to explore marine community responses to climate change in greater depth. "Those are the kinds of questions I'm really excited to dig into."
Kjer Led Workshop on Transcriptomics February 24
On February 24, Karl Kjer and visitors from Germany hosted a workshop on analysis of evolutionary relationships, or phylogenetics, by using a technology called transcriptomics, which allows the analysis of large sets of expressed genes. Kjer uses this method as part of a collaborative group called 1KITE, which is working towards constructing a phylogenetic tree for all of insects. Kjer and his colleagues will teach Rutgers students and faculty about transcriptomics during a morning of presentations and discussions, followed by an afternoon session on software applications. The workshop was followed by an Ecology and Evolution program seminar on February 27.
DEENR Winter Ecology Students Experience the North Woods

DEENR's Winter Field Ecology Class "returned to its roots" over winter break, according to Professor Rick Lathrop, taking its annual excursion to the Dartmouth College Grant in northern New Hampshire for the first time since the course's inaugural visit in 1994. The group lodged in a wood-heated cabin, where they split wood, hauled water, cooked their own meals, and used an outdoor privy. READ MORE

While all RNA viruses evolve very rapidly, there are large differences among them -- up to 1000-fold per year -- in how fast they evolve. Dr. Siobain Duffy and recent graduate Allison Hicks have recently published a paper in PLOS Pathogens showing a link between rates of mammalian RNA virus evolution and the cell types they infect. Viruses that infect rapidly dividing epithelial tissue -- the linings of mammalian lungs and GI tract -- evolve faster than viruses that infect slower growing tissues, such as the liver and neurons. These findings provide insight into why such viruses have been particularly difficult to control. READ ARTICLE
DEENR Faculty Rebuild by Design after Superstorm Sandy

In the wake of Superstorm Sandy, the Department of Housing and Urban Development and the Rockefeller Foundation are sponsoring a project to envision bold new ideas for future use and development of the NY/NJ shoreline. Rebuild by Design brings together many of the world's top engineers, architects and others to create innovative ways to minimize flooding and protect shorelines. From a competition of 148 applicants, the ten best ideas were selected for development into formal designs. Drs. Steven Handel, Christina Kaunzinger, and Joanna Burger of DEENR, and fellow SEBS faculty Chris Obropta (Environmental Science), Kate John-Alder (Landscape Architecture) and Karen O-Neill (Human Ecology) are all currently on design teams. READ MORE; CNN article
Flora of Rutgers Campus: Students Identify 265 Species

How many different species of plants can be found on the campuses of Rutgers New Brunswick? Students in Dr. Lena Struwe's upper-level course, Plant Diversity and Evolution, conducted a floristic survey in an ongoing effort to build the Flora of Rutgers Campus. With the able assistance of TA Natalie Howe, the class identified 265 species! Remarkably, about 100 of these species had not been identified in the class's 2011 survey, in part because this year's class covered areas of Busch and Livingston campuses that had not previously been surveyed. When the class is next taught in the fall of 2015, Dr. Struwe plans to add Rutgers Ecological Preserve to the survey. Thus, it seems likely that the total of identified species will increase even more. There's an old saying in horticultural circles: first year sleeps, second year creeps, third year leaps. Apparently, the same can be said of the Flora of Rutgers Campus.

Dr. Rick Lathrop and an international research team searched for Red Knots in the Canadian Arctic this summer. These long-distance migratory shorebirds breed in the high arctic, migrate through Delaware Bay, and winter in South America. Their numbers have been on a perilous decline. This team was looking to ground-truth a map of their arctic breeding grounds, venturing into a vast roadless area of tundra, bogs, and rocky escarpments. Dr. Lathrop made detailed maps of search areas before the trip to give the team a better chance at finding the birds. The team established the presence of a Red Knot breeding area, completed the range-wide breeding habitat map, and attached geolocators to birds in hopes of linking their breeding locations to migratory and wintering locales. Link

Over the past 50 years or so, global warming has changed the timing of key events in life cycles as warm weather arrives earlier and earlier each spring, with the potential of disrupting beneficial interactions among species. Of particular concern are mutualistic interactions between flowering agricultural crops and their pollinators. Dr. Rachael Winfree and colleagues tested whether biodiversity can protect against disruption of these mutualisms. Led by Dr. Ignasi Bartomeus, a former post-doc now at the Swedish University of Agricultural Sciences, the team analyzed a half-century of data on apple production and native pollinators. Even though warming has altered the synchrony between apple flowering and activity of individual bee species, the biodiversity of native bee pollinators has ensured overall synchrony between bee activity and peak apple bloom. Enjoy a glass of fresh cider! READ ARTICLE
Graduate Program Receives GAANN Grant for PhD Fellowships

The Graduate Program in Ecology and Evolution has been awarded a Graduate Assistance in Areas of National Need (GAANN) graduate fellowship grant from the U.S. Department of Education. The training theme of this grant is ecology and evolution in urbanized environments, including cities themselves and the extensive terrestrial and aquatic environments affected by them. The GAANN provides up to three years of Ph.D. funding for each of five students. The first recipients of the fellowships are Tina Harrison and Rafael Valentin. Additional applications are solicited for 2014-2015. SEE POSTING
Oct 25 Workshop: Adaptation to Climate Change, from China
Adaptation to Climate Change: Experiences and Lessons from China was a workshop open to the Rutgers community and the public, Oct 25, 1– 5, held at the Cook Campus Center. Building on the student trip to China in May, this internationalized the project for us at Rutgers by bringing Chinese climate scientists to our campus. See flyer for list of speakers and details. RSVP by 10/23 if you wish to have lunch with the visitors(Ming Xu, mx9@sebs.rutgers.edu).
EENR Students Travel to China to Study Climate Change

A group of 8 undergraduate students, led by DEENR's Dr. Ming Xu, were supported by a grant to travel to China in May to study adaptations to climate change. They attended workshops, visited field sites, and interacted with Chinese researchers and students. First year E&E graduate student Dan Clark also spent the summer in China working on a climate model. Next, several scientists from China traveled to Rutgers for a conference Oct 25. READ MORE
DEENR Presence at Ecological Society of America Annual Meeting

DEENR and the Ecology and Evolution Graduate Program were well represented at the 98th meeting of the Ecological Society of America in Minneapolis, MN last month. Seven graduate students, two professors, and two post-docs presented their research. Graduate student Rafael Valentin represented RU at the ESA diversity luncheon where he discussed challenges faced by students applying to graduate school after military service. READ MORE
Pinsky Paper in Science: Marine Species Follow Climate Velocity

As ocean temperatures change, fish that provide food for people worldwide are moving into new territories. While it's been common to talk about species shifting towards the poles as the climate warms, many species are not, and even of those species that are, some are shifting quickly and others slowly. This paper by new DEENR professor Malin Pinsky shows that the trick to more precise forecasts is to follow local temperature changes, expressed as climate velocities. READ MORE BBC Radio ScienceNow
Cariveau, Benjamin, & Winfree: Cover Article in Ecology Letters

Are ecosystem services stabilized by an increase in species diversity? Post-doc Dan Cariveau, graduate student Faye Benjamin, and professor Rachael Winfree addressed this question in their recent paper in Ecology Letters. They found that different bee species respond differentially to agricultural land cover, but that this response diversity did not stabilize ecosystem services. READ ARTICLE
Centuries-Old Oak Tree to be Propagated by Jason Grabosky

Recently, an over 300-year old historical landmark in Teaneck, NJ, a massive red oak considered to be the 4th largest tree in the state, was deemed unsafe and had to be removed. In order to preserve the tree's legacy, Dr. Jason Grobosky, along with fellow Rutgers professor Tom Molnar, took approximately 1,000 samples of the tree to be used for propagation, to sprout hundreds of saplings from the mighty oak. READ MORE
Ecol & Evol Graduate Studies the History of Bermuda's Bluebirds

It has long been thought that Bermuda's eastern bluebird population had been a native one, as observations of the species on the island date back to the 1600's. However, research by Dr. Julie Lockwood and Dr. Julian Avery, a recent graduate of the Ecology and Evolution Graduate Program, indicates that the population may not be native, but most likely introduced around the time when the British first settled the island. READ MORE
Congratulations to Graduating Seniors Recieving EENR Awards

Congratulations to six EENR graduates receiving 2013 departmental awards: Danielle Clancy, Rita Grunberg, Samantha Hauser, Bridget Johnson, Trevor Lepucki, and Ruchi Patel! They will be honored at the Cook Baccalaureate ceremony on May 17th. Read about them by clicking on their names.
Post-Sandy Ecological Rapid-Assesment Leads to EPA Award

Shortly after Hurricane Sandy made its way through the Mid-Atlantic last October, Professor Richard Lathrop from The Center For Remote Sensing and Spatial Analysis (CRSSA) was called upon by the American Littoral Society to assist in a rapid assessment of impacts to coastal beach, dune, salt marsh and maritime forest habitats. Accepting this request, Dr. Lathrop employed the help of CRSSA students and fellow faculty/staff to quickly undertake this large task. The resulting report and maps provided to the ALS by Lathrop contributed to the ALS recieving an EPA Environmental Quality Award for 2013.
DEENR Faculty Position to be Created from $1.5m Donation

A new faculty position – The Johnson Family Chair in Water Resources and Watershed Ecology – has been endowed in the Department of Ecology, Evolution, and Natural Resources through the generous gift of $1.5 million from three charitable organizations founded by John Seward Johnson and a matching gift from an anonymous donor. The holder of the Johnson Family Chair will study the ecological interface of salt- and freshwater-based ecosystems and will use the Raritan River drainage basin and the Rutgers Ecological Preserve for teaching and research. READ MORE
Bhattacharya on the Origins of Photosynthesis in Smithsonian

Debashish Bhattacharya was recently interviewed by the Smithsonian Magazine regarding his research into how plants developed photosynthesis. His genomic research has shone light on the endosymbiotic processes whereby ancestral protists incorporated photosynthetic bacteria and over time transformed into modern day chloroplasts that fuel plant photosynthesis.
READ ARTICLE
Plant a Tree for Arbor Day!

Recently, Tree Campus USA held a co-sponsored Arbor Day tree planting at the university. The event kicked off in front of the ENR Building (14 College Farm Rd) at 10:30am and ran until about 1pm. The first 100 students recieved a t-shirt, book, and lunch. Numerous new trees were planted all around Cook Campus, including some around the College Farm Rd Research Greenhouses and in the farm pastures. (Click here for Event Flyer)

Nina Fefferman Hosts Homeland Security Collaboration Meeting

Dr. Nina Fefferman recently convened a Department of Homeland Security (DHS) meeting to discuss best practices in the design and implementation of virtual environments as training venues for Emergency First Responders. Leading experts in virtual training, building games for adult education, engendering behavioral change, and effective user engagement assembled at The Command, Control, and Interoperability Center for Advanced Data Analysis (CCICADA) at Rutgers to discuss the needs and goals of DHS as the agency designs new programs and builds training tools. Fefferman's laboratory has been among the first groups of researchers to use virtual worlds for serious research in epidemiology and biosecurity. READ MORE
NJ Flood Mapper: A New Tool for Coping with Sea-Level Rise

If sea level rises as scientists predict, will your New Jersey home or parts of your town be underwater? Richard Lathrop of CRSSA along with Lisa Auermuller of the Jacques Cousteau National Estuarine Research Reserve and the National Oceanic and Atmospheric Administration have unveiled a user-friendly online mapping tool that will help local communities make decisions concerning flooding hazards and prepare for predicted sea level rise. "While sea level rise is a global phenomenon, adapting to its impacts is a local decision-making challenge that is going to require site-specific remedies," says Richard Lathrop. READ Wall Street Journal article
DEENR Welcomes Dr. Rachael Winfree to the Department
DEENR is pleased to welcome the noted pollination ecologist, Dr. Rachael Winfree, as its newest member. Dr. Winfree has been active in the Graduate Program in Ecology and Evolution since 2008, but she just recently transferred from Entomology to DEENR. Dr. Winfree's research seeks to understand how the biodiversity of insect pollinators – mainly bees – is affected by environmental change, and how changes in pollinator communities may affect pollination, a key ecosystem service. Dr. Winfree and her laboratory group address basic ecological questions at the nexus of biodiversity and ecosystem processes and applied questions concerning effects of human disturbances on pollinators and the ecosystem services they provide. NEW! Science publication: more about it on NPR, LA Times, Science podcast. Additionally, Rachael was recently featured on Science Friday with John Ascher, one of her collaborators. She also has a new publication being relased on March 19th, 2013 which will be featured on the cover of PNAS.
'COOL' Classroom brings Shore Management to K-12 audiences

As part of the Spatial Literacy Initiative of the Walton Center for Remote Sensing & Spatial Analysis (CRSSA), CRSSA Director Richard Lathrop teamed with the Rutgers COOL Classroom to develop "Human Impact Adventure: Spatial Literacy," an online instructional module for middle and high school students. The COOL Classroom, directed by Janice McDonnell of the 4-H Program and Ravit Golan Duncan of the Graduate School of Education along with a talented staff of educators, graphics and programmers, specializes in translating Rutgers science to K-12 audiences through teacher-led Internet-based instruction. READ MORE

Students in Principles of Natural Resource Management this semester worked hard on projects designed to improve natural conditions in the Ecological Preserve on Livingston campus. Group projects ranged from nocturnal spotlight surveys for deer, examining tree fall patterns in response to hurricane Sandy, planning a prescribed burn, and building ponds for salamanders and boxes for bluebirds and owls. READ MORE about these incredible student projects.
CRSSA Assesses Superstorm Sandy's Coastal Ecological Impacts

The Rutgers Center for Remote Sensing & Spatial Analysis (CRSSA) and the American Littoral Society were asked to undertake a rapid assessment of Superstorm Sandy's impacts to coastal beach, dune, salt marsh and maritime forest habitats. Given only a month to undertake the assessment, CRSSA Director Richard Lathrop enlisted the help of the 30 students in Introduction to Aerial Photo Interpretation. Each student was given a 25 mi² zone to assess and classify the severity of the physical impact using pre- and post-storm digital aerial photographic imagery collected by the US Geological Survey, NOAA and other sources. READ MORE
Wildlife Students Present their Hands-On Experiences

Students in Wildlife Ecology and Conservation this semester have paired up with wildlife managers working on native New Jersey wildlife. Students experienced "a day in the life of a wildlife professional" -- a hands-on experience involving a visit to a management area and often trapping, tagging, and releasing animals. You can hear their presentations Nov 30 - Dec 12 (schedule) and learn about some of their projects. READ MORE
Rutgers hosts Wetlands Meeting and Honors Dr. Joan Ehrenfeld

Rutgers co-organized and hosted a Dec 7 conference of the Mid-Atlantic Chapter of the Society of Wetland Scientists here on Cook Campus, featuring presentations on wetland issues of the Mid-Atlantic Region. A special session honoring Dr. Joan Ehrenfeld, former DEENR professor, covered areas of Dr. Ehrenfeld's scientific legacy including urban wetlands, plant-soil interactions, and wetland regulation. There were also guided trips to local wetlands including Abbott Marshlands Tidal Freshwater Wetland and Wyckoff Wetland Mitigation Bank. For more info, click here.
Dr. Lena Struwe Co-Authors Central Asia Medicinal Plant Book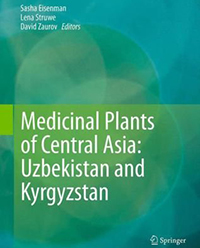 Lena Struwe, Sasha Eisenman and David Zaurov published their book Medicinal Plants of Central Asia: Uzbekistan and Kyrgyzstan with Springer Verlag on Sept 13, 2012. This unique book is a collaborative effort between researchers at Rutgers University and colleagues from numerous institutions in Uzbekistan and Kyrgyzstan. It will be the first book to document more than 200 of the most important medicinal plants of Central Asia, many whose medicinal uses and activities are being described in English for the first time. The book is available at Amazon.
Dr. Brooke Maslo Receives USDA Grant to Study Bats and Bugs

Brooke Maslo has received a U.S. Department of Agriculture Conservation Innovation Award to study how bats may help farmers through the consumption of brown marmorated stink bugs and other agricultural pests. Maslo is a new Assistant Research Professor in the department, where she teaches Animal Behavior in spring semesters and Wildlife Ecology and Conservation in the fall. Her new project is an extension of her current work on white nose syndrome, an epidemic disease caused by a fungal pathogen that is threatening bat populations nationwide. It is hoped that by demonstrating their ecological and agricultural services, Maslo's project may attract increased conservation support for bats. READ MORE
Professors in the News (Again): Handel, Bhattacharya, Grabosky
Dr. Steven Handel's ecological study of a fungus-resistant hybrid of the American elm and its introduction at Duke Farms is the subject of a recent NJ.com article. Dr. Debashish Bhattacharya was recently profiled in a Rutgers special Feature, which highlights the SEBS Genome Cooperative and Bhattacharya's work in the areas of biofuels and 'red tide' algal blooms. Dr. Jason Grabosky was recently interviewed by NJ 101.5 regarding the best places to see fall color.
Duffy Receives NSF Tree of Life Grant for CESS Viruses

Dr. Siobain Duffy has received a National Science Foundation award to create a Tree of Life for the most compact viruses on earth - the circular eukaryotic single-stranded (CESS) DNA viruses. Even though viruses affect all forms of cellular life, their evolutionary history has proven difficult to discern. CESS viruses are the smallest known viruses, known for devastating impacts to agriculture and also recently found in other hosts including insects and fungi. Duffy and University of South Florida collaborators Mya Breitbart and Karyna Rosario will find and classify CESS viruses in previously untested hosts.
Grabosky Wins International Society of Arboriculture Award

Congratulations to Dr. Jason Grabosky for winning the 2012 L C Chadwick Award for Aboricultural Research presented by the International Society of Aboriculture. Dr. Grabosky is recognized for his research in two main areas: tree crown growth in relation to wind resistance, pruning, and decay; and his development of Cornell Structural Soil, which has become an industry standard for growing healthy, vibrant trees in compact soil with limited root space. More about Dr. Grabosky at myCentralNJ.com or ISA article (scroll to bottom) or video.
Campus Plant Inventory Project 'Fielded' Unexpected Results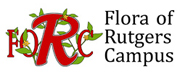 Since Fall of 2011, a group of 30 students from Rutgers led by Dr. Lena Struwe have spent countless hours in the fields, bushes, and lots of the Rutgers New Brunswick campus attempting to inventory all of the species of plants found in this urban setting. So far, the results have been pleasently surprising. READ MORE
Chrysler Herbarium Highlighted by the NJ Native Plant Society

Our own Chrysler Herbarium was recently featured in an article posted by the Native Plant Society of New Jersey describing what a visit is like to the last remaining internationally recognized herbarium in New Jersey. The article also highlights how a large and accessible herbarium positively contributes to both scientific and local communities.
Congratulations to Graduating Seniors Recieving DEENR Awards

Congratulations to the five graduating EENR seniors receiving 2012 departmental awards: Alayna Karp, Nicole Guido, Rafael Valentin, Jason Sadowski, and Selina Ruzi! They were each honored at the Cook Baccalaureate ceremony on May 10th.
Debashish Bhattacharya wins SEBS Research Excellence Award

Congratulations Dr. Debashish Bhattacharya for winning the 2012 SEBS Research Excellence Award! Dr. Bhattacharya is an international leader in algal comparative geonomics. He addresses fundamentally important questions about the diversification of life, particularly the origin of intracellular organelles (e.g., chloroplasts) in eukaryotes. He attacks the whole problem from how the plastid was first taken into the host cell, to how most of the choloroplast genes were bulk transferred to the host nucleus, to how the cytoplasmically synthesized chloroplast proteins get targeted back into the plastid to allow photosynthesis to occur. Dr. Bhattacharya also leads the field in applying genomic technologies to study the evolutionary tree of life. His recent path-breaking paper on single-cell genomics will change the way biologists interrogate the microbial biosphere. Dr. Bhattacharya also works on applied topics including algal biofuels, harmful algal blooms, and dinoflagellate toxins.
E&E Grad Students Denegre and Sanders Honored for Teaching

Jess Sanders (left) received the 2012 Graduate Student Teaching Award for her work as a teaching assistant for Department of Life Sciences, in the Teaching Assistant Project of the Grad

uate School - New Brunswick (GSNB), and most recently teaching K-12 on the Science Bus. Ashley DeNegre (right) received a Dissertation Teaching Award to develop and teach an undergraduate course next year based on her research, "Evolution and Modeling of Antibiotic Resistance." Both students received their awards at the Annual GSNB Awards Reception April 25th. Congratulations to both!
Undergraduate Selina Ruzi National Botany Student of Year

Selina A. Ruzi, a graduating EENR Senior, has been awarded a "Young Botanist of the Year Award" by the Botanical Society of America, a distinction shared with only about 25 other students in the nation this year. She was nominated by professors for achievement in academics and research. Selina completed a G.H. Cook Honors project in the Handel lab this year. She also received the department's Buell Award for Outstanding Student in Ecology. Her hard work has paid off in a Fellowship to go to U. Illinois next year for her PhD in ecology. Congratulations and best of luck!
E&E Grad Student Feinberg Finds New Frog Species in NYC area
Jeremy Feinberg, a PhD candidate in the Ecology and Evolution Graduate Program, with collaborators, has identified a new frog species hiding in the wetlands of the greater NYC. While investigating the local decline of leopard frogs, Feinberg recognized a short, repetitive croak that differed from the typical leopard frog "long snore" or "rapid chuckle." Their molecular data have just been published in Molecular Phylogenetics and Evolution. Finding this species in such a densely populated urban area is astonishing and also presents a conservation challenge. READ MORE
Duffy Studies Vector-enabled Metagenomics (Flying Syringes)
Siobain Duffy's recent PLoS One article was recently featured on Small Things Considered, the American Society of Microbiology Microbe Blog. The blog has a great intro to this work: You know those pesky insects we are always trying to eradicate? The ones that are spreading pathogens like crazy flying syringes? What if we could interogate them to find out where they have been, which hosts they have visited, and what virused they have stashed onboard? The answer is we can, as Duffy and colleagues have done, with the whitefly, using vector-enabled metagenomics (VEM). READ BLOG; READ ARTICLE
Red Fox Rehabilitated and Released to Rutgers Ecopreserve

Sometimes you're at the right place at the right time. Driving home one rainy winter's evening along River Road in Piscataway, Nicole Golden from the Mercer County Wildlife Center spied the flashing lights of a police car and a cluster of people gathered around the cowering form of a red fox. Nicole pulled over and jumped out ready to help the hapless fox, evidently hit by a car while crossing the road from the Rutgers Ecological Preserve towards Johnson Park. Nicole bundled the fox into a carrier and off to the Mercer Wildlife Center for medical treatment. READ MORE
Bhattacharya Lab Resolves Endosymbiosis Question in Science

An international team of researchers led by the Bhattacharya lab (including members Dana Price, CX Chan, Jeferson Gross, Veeran Divino Rajah, and Debashish Bhattacharya) demonstrated that the remarkable "accidental" acquisition of photosynthesis by algae and plants occurred once in our planet's history (published this month in Science). This work used the complete genome of the single-celled alga Cyanophora paradoxa as sequenced on the Bhattacharya lab Illumina genome analyzer. READ MORE
Kjer Leads International Team on Insect Evolution
Dr. Karl Kjer, with Dr. Xin Zhou, a Rutgers alumnus now at Beijing Genomics Institute (China), and Prof. Bernhard Misof, (Bonn, Germany) initiated an immense project to unravel the evolutionary history of insects. Dr. Jessica Ware (RU Newark) also joins the international team of more than 50 scientists from eight countries. The project uses the transcriptomes of 1,000 insect species to uncover relationships among species and estimate the origins of traits such as social behaviors, parasitism, herbivory, and flight. READ MORE
Restoring American Chestnut Trees to Northeastern Forests

Drs. Steven Handel, Belén Sánchez Humanes and Christina Kaunzinger from the department's Center for Urban Restoration Ecology (CURE) are planting hybrid chestnut trees in forest gaps at Duke Farms, Hillsborough, NJ. Their goal is to determine if forest gaps, created by removal of non-native species, provide a viable re-entry location for chestnut's return to northeastern forests. READ MORE
Symposium on Applied and Environmental Genomics

DEENR partnered with NJAES, SEBS Office of Grants Facilitation, and Illumina Inc. recently to host a symposium on Applied and Environmental Genomics at SEBS. Invited speakers included Andreas Weber from the Heinrich-Heine-Universität, Düesseldorf, Germany, Dr. Michael Thompson (Illumina) who discussed the use of genome data in plant breeding and crop improvement, and Dr. Eric Alm from MIT (hosted by RU Environmental Sciences) who discussed how genome data can be used to understand the response of genomes to large-scale environmental change. Speakers from Rutgers also presented vignettes of their research in genomics. Read more about the SEBS Genome Cooperative.
Fefferman Co-organizes Genetics & Disease Workshop in Ghana

Dr. Nina Fefferman recently co-organized a Workshop on Genetics and Disease Control in Elmina, Ghana. The workshop emphasized the genetics of pathogens, hosts, and vectors, and featured SEBS professors Dr. Siobain Duffy and Dr. Dina Fonseca. The workshop was part of a series of US-African BioMathematics Initiative workshops that identify key bio-mathematical challenges, create partnerships between US and African scientists, and train junior researchers to work in the field of biomathematics. READ MORE
Harrison Studies Biotic Homogenization Among Bee Communities

Ecology & Evolution graduate student Tina Harrison explored biotic homogenization in North American wild bee communities with a departmental research award this summer. Biotic homogenization is the process of distinct ecological communities becoming more similar to each other over time due to disturbances such as land use change and species' invasions. READ MORE
Lena Struwe Unearths Unique Tropical Plant Species in Brazil

Amateur botanists recently discovered a special plant in Brazil, Spigelia genuflexa. This 1-in tall species is the first in its family to genuflect (bend down) and display geocarpy (drop and bury its seeds). Lena Struwe, who specializes in Macrocarpaea, collaborated with field botanists to identify this unique species. This multi-national collaboration between amateur scientists and specialists illustrates how traditional and molecular methods can bring about great discovery. This story has made it big - as of Sep 24, there were 9000 google hits on the species name. Read more in BBC Nature News, Science Daily or the original article in PhytoKeys.
M. Sukhdeo Selected Chief Editor of Journal of Parasitology

Michael Sukhdeo has been selected as Chief Editor of the Journal of Parasitology. Michael, a faculty member at Rutgers since 1989, specializes in the behavioral ecology and role of parasites in food webs. The bimonthly Journal, the primary publication of the American Society of Parasitologists, has been in publication since 1814.
RU Participated in Sandy Hook BioBlitz Sept 16-17

Rutgers had a strong contingent in the first annual Sandy Hook BioBlitz taking place Sept 16-17. Co-sponsored by the National Park Service, American Littoral Society, and the Rutgers Naturalists Club among others, this event engaged nine teams of scientists, amateur naturalists, and volunteers in a 24-hour race to see how many different species each team can identify. A Bioblitz is part contest, part festival, part educational event, and part science. The data will provide a snapshot of the biodiversity of Sandy Hook as a benchmark for future inventories. Register to join this great opportunity to work closely with taxonomic experts and to learn the species inhabiting our coast. You can also contact Dr. Lena Struwe or Dr. Richard Lathrop to join up with a group.
Handel Receives Theodore Sperry Award

Steven Handel this week in Mérida, México has been awarded the Theodore Sperry Award from the Society for Ecological Restoration International. This highest award in the field of restoration ecology is awarded only once every two years for significant advancements to the science and techniques of restoration practice. "I was very touched [by the award]; it's not something you apply for; it's a big deal," said Handel. "I think I'm being honored because we're trying to show that nature is important, it's not just beautiful...We want to have nature where people live so it can be part of the culture and urban life." Read more about Professor Handel in this article.

Green Elected Society of American Foresters Fellow
Ed Green was recently selected as a Fellow of the Society of American Foresters. This highlights the hybrid nature of his expertise, complementing his distinction as an elected Fellow of the American Statistical Association.
Salcedo Winning Presentor at Gordon Research Conference

Post-doc Tovah Salcedo was an invited speaker at the recent Gordon Research Conference (GRC) on Mycotoxins and Phycotoxins. For her talk on genomics of toxicity in a red tide dinoflagellate, Tovah Salcedo earned the "best junior scientist GRS speaker" in the category of phycotoxins and was invited to give the talk to the main GRC audience. GRCs are recognized as the world's premier scientific conferences, where leading investigators from around the globe discuss their latest work and future challenges in a uniquely informal, interactive format.
J. Ehrenfeld et al. Debate Non-native Species Issues in Nature

Dr. Joan Ehrenfeld and 18 other distinguished ecologists in a recent Nature Commentary argue that the traditional dichotomy of native and non-native species is declining in practical value and even becoming "counter-productive". Instead, conservationists should focus on species functions with regard to biodiversity, ecological services, human health, and economies. Read this interesting article Don't Judge Species on their Origins.
Tracy Brynildsen Wins Henry Rutgers Scholar Award

Congratulations to Tracy Brynildsen for earning one of this year's Henry Rutgers Scholars Awards. This is a highly visible recognition for honor's students in the School of Arts and Sciences and carries with it a prize of $1300. She works in the John-Alder laboratory and wrote her honor's thesis on lizard behavior and testosterone.
DEENR Dana Price, Divino Rajah, Siobain Duffy, Debashish Bhattacharya, and colleagues at Bigelow Laboratory for Oce

an Sciences published an article in Science magazine on the first draft genome assembly derived from a single eukaryotic cell. This novel approach termed 'single cell genomics' holds the promise to greatly augment our understanding of biotic interactions in natural environments and will likely play a major role in the analysis of human diseases. Much of the genome data were generated by the new Illumina DNA sequencer in the Bhattacharya lab. Read article and RU and Science coverage.

On April 29, 2011, Amanda Sorenson was selected to receive the Best Poster Presentation Award for her presentation at the Aresty Research Symposium, which features undergraduate research campus-wide. Amanda's poster will be featured in the Aresty Research Center. Read her abstract here.
Congratulations to five graduating EENR seniors receiving 2011 departmental awards: Carly Aulicky, Laura R. Chen, Jeffrey T. Kane, Daniel M. Merchant, and Laura H. Wiley. They will each be honored on May 3 at a departmental reception and at the Cook Baccalaureate ceremony. To read more about the awards and each recipient, click here.

Dr. Joan Ehrenfeld is honored with the 2011 Research Excellence Award and Dr. David Ehrenfeld with the Alpha Zeta Teacher of the Year Award, in a SEBS awards ceremony April 27. Joan researches wetlands ecology and invasive plants (read more); David has been an inspirational instructor of a generation of conservation biologists (read more). Well done!

Doctoral students Holly Vuong and Wesley Brooks earned top 2011 honors from the Graduate School-New Brunswick. Holly received the Graduate Student Teaching Award for her TA work

for the Principles of Ecology, Wildlife Ecology and Conservation, and General Biology, as well as a Bevier Fellowship to support her next year to finish her dissertation. Wes received the Graduate Student Research Award for his work on invasive species and ecological restoration in hammock communities in southern Florida. Congratulations to both!
Julie Lockwood Receives Distinguished Alumni Award

Dr. Julie Lockwood received the 2011 Department of Biology Distinguished Alumna Award from Georgia Southern University. Julie joins a distinguished group of award-winning professors, physicians, and other professional biologists and educators. Julie was presented the award by the GSU President and the chair of the Biology Department at a dinner reception on April 2. For the event she gave a talk entitled, "Improbable foundations: the contemporary evolution of non-native birds on islands."
You can join us on Facebook to follow the latest happenings in the department!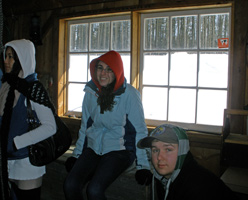 Join the Rutgers chapter of the Botanical Society of America on their next big adventure to The New York Botanical Garden on April 23. The RU chapter of the BSA involves undergraduate and graduate students from a variety of programs, departments, and areas at SEBS. READ MORE

Laura Chen is interested in the epidemiology of zoonotic diseases, those that can be transmitted from non-humans to humans. To prepare herself for veterinary school and possibly a master's in public health, Laura has been conducting research in Dr. Peter Morin's lab. She designed a project to investigate the effects of fluctuations in nutrient levels on protozoa. READ MORE
Register Now for Two New Online Summer Courses
How can you reduce your carbon footprint? What is meant by industrial ecology? What role does sustainability play in ecosystems and in biodiversity? Find out in the new online summer course, Sustainable Environmental Management.
In Conservation Techniques, apply conservation theory to management through case studies of endangered species protection and recovery, rewilding, bioassessment, adaptive management, GAP analysis and others.

Alison Golinski investigates the effect of testosterone on the morphology and behavior of several species of lizards, using night-vision videography and analysis of brain structure and function. With advisor Henry John-Alder and Czech collaborator Lukáš Kratochvíl, she recently published an article in Hormones and Behavior. READ MORE
Chan et. al. Tackle Plantae Evolution in Current Biology

Did red and green algae inherit their photosynthetic abilities from a common ancestor or evolve these carbon-dioxide-consuming, sugar-and-oxygen producing capabilities separately? Cheong Xin Chan, Debashish Bhattacharya and coauthors in Current Biology apply novel genomic data to this question and discuss implications of their work. Read RU Article Read about on Futurity.org
Wes Brooks Awarded National Public Policy Leadership Award

Wes Brooks has just received the American Institute for Biological Sciences (AIBS) Emerging Public Policy Leadership Award. This award recognizes one biology graduate student annually who demonstrates an exceptional aptitude for contributing to science and public policy. Wes will travel to D.C. to participate in a Congressional visit this spring. READ MORE
Study of Architecture in Bordeaux Sheds Light on Roots

Post-doctoral Associate Josh Caplan recently spent three weeks analyzing architecture in Bordeaux, France. He was not studying the famed 18th century architecture, however; he was learning techniques for analyzing the architecture of root systems. Josh is part of a research team led by Joan Ehrenfeld and Jason Grabosky investigating the role of roots in plant invasions.
READ MORE


Professor Rick Lathrop's Winter Field Ecology course has introduced a whole generation of students to the special challenges that the winter environment poses to plants, animals and people. Students recently headed to the Adirondacks for this one-week January inter-session course. READ MORE
Salcedo Teaches Middle Schoolers at Rutgerscience Saturday

Tovah Salcedo recently shared her research with groups of eager 6th - 9th graders participating in "2011 Rutgerscience Saturday - Our Ocean World," a New Jersey 4-H event. Tovah explained projects, gave a tour of the laboratory, and showed the students living Heterocapsa circularisquama, a red tide dinoflagellate, via a microscope projecting to a computer monitor. READ MORE

Handel Appointed Editor for Journal Ecological Restoration

Dr. Steven Handel has recently become editor of the journal Ecological Restoration, which features the technical and biological aspects of restoring landscapes, emerging professional issu

es, the role of education, evolving theories of post-modern humans and their environment, and land-use policy. The journal targets practitioners, organizations that design and supervise site restorations, as well as scientists. Handel is planning an additional emphasis on the design professions, landscape architects and planners, as these are the people who actually authorize and supervise restoration projects.
Brooke Maslo, Ph.D. is assisting Dr. Handel with the editorial office, located in the Plant Physiology Building. Graduate students will have opportunities to assist with copy editing, book reviews, and other editorial needs. Subscriptions are available online. Handel thanks the Departmental leadership and the SEBS Dean's office for encouraging this initiative.

Ecology Student Austral Summering in Antarctica
Emily Rogalsky, pictured to the right, is aboard the R/V Palmer in the Ross Sea off the coast of Antarctica. Click here to learn more about Rutgers' missions in the Ross Sea, read blogs from Antarctica, or to see where the Palmer is right now.
New Genome Cooperative Launches Lichen Genome Project

SEBS faculty dedicated to genome research have formed a new Genome Cooperative to organize activities, foster collaboration, and accelerate growth of genome research at Rutgers. Recently lichen experts from Germany, Spain, and DEENR met to discuss their project regarding the genome of the lichen alga Trebouxia decolorans and the basis of the lichen symbiosis.
20th Anniversary of the Environmental Geomatics Program

Since 1991, 180 undergraduate students have completed a Certificate in Environmental Geomatics, advised by Dr. Rick Lathrop. The Certificate gives students in any major an understanding of remote sensing, GIS and GPS technologies, and their application in natural resource monitoring and management. Graduates have continued their studies at graduate school (Duke, UC-Santa Barbara, U Massachusetts, U New Hampshire, U Wisconsin, Tulane) and are employed by federal (EPA, Peace Corps, NIMA), state (NJDEP, NJDOH) and county government (Hunterdon, Monmouth), private industry (Verizon), and nongovernmental organizations (The Nature Conservancy).
NJ Built Out by 2050: CRSSA Land Use Report Hits the News

The Center for Remote Sensing and Spatial Analysis (CRSSA), in collaboration with Rowan University, recently released an important report on NJ urbanization and open space. Findings include that in NJ urbanization is still on the rise, sprawling residential development is consuming open space at a rapid pace, and in 2007 acres of urban developed land surpassed acres of upland forest for the first time. Projections indicate New Jersey is poised to become the first state in the country to develop all of its unprotected land. Read coverage in the New York Times (second article) and Wall Street Journal and regional perspectives at NJ.com and North Jersey.com (second article).
Undergraduate Researcher Assists on Lizard Hormone Study

Daria has always been fascinated by reptiles. She works with Christine Duncan in Henry John-Alder's lab investigating how sex steroid hormones affect lizard growth rates. They are studying the pathway by which testosterone increases growth in males of some species while inhibiting growth in others. The best thing about her research experience? "Tending her own zoo of lizards." READ MORE
Links DEENR Faculty to Jr High Biologists

Dr. Lena Struwe has been mentoring school-age biology students all over the country for five years now. She participates in PlantingScience, a program designed by the Botanical Society of America (BSA) to foster student research through scientific inquiry and online mentorship. The program has involved more than 7500 students in 31 states to date. This year Lena is helping the Jr. High Awesome Eagles team in Illinois to determine if moisture affects the growth rate of radishes. RU student Stacy Brody also mentors a team and leads the BSA Rutgers Student Chapter. Perhaps you would like to join in the fun?
Karlo Hock Highlights Individual Behaviors in Social Networks

Karlo Hock is fascinated by the evolutionary origins of behavior. Why do animals do what they do, and why do they do it in a particular way? A Research Associate in Nina Fefferman's lab, Karlo uses mathematical social network analyses to study how individual social behavior contributes to group organization. READ MORE
New Funding to Study Carbon Sequestered in NJ Coastal Plain

Dr. Edwin Green, Dr. Rick Lathrop and Dr. Joan Ehrenfeld have secured a McIntire-Stennis grant and a USDA Cooperative Agreement to study and model below-ground organic carbon in the Coastal Plain of New Jersey. Widespread concern over global climate change has built interest in carbon storage in forests, both above- and below-ground. READ MORE

Ravi Upadhyay is an senior working with Dr. Tovah Salcedo to investigate the toxicity of Heterocapsa circularisquama, a red-tide dinoflagellate that has episodically decimated shellfish in Japan. Ravi is conducting experiments to study potential life-history trade-offs involved with viral resistance and toxicity. READ MORE
Join the Evolution at Rutgers List-serve
The Evolution at Rutgers mailing list provides a forum for faculty, staff, and students at Rutgers University to communicate about issues related to evolution, both in education and science. It is a place for announcements, general information, and discussions about evolution-related subjects from a scientific perspective. To see the collection of prior postings to the list, visit the Archives. To subscribe, click here.
New Nature Education Web Resource Features DEENR Paper

Access the latest information on genetics and cell biology to enhance your teaching or research with Scitable, an online resource developed by the publishers of Nature to feature peer-reviewed articles on evolution, gene expression, and cellular processes. Cheong Xin Chan and Debashish Bhattacharya recently summarized the debate on the origins of plastids, the site of photosynthesis in algae and plants, in a Nature Education paper on the website; read it here.

George Nieswand Retires After 45 Years of Service
George began his distinguished career as an instructor in the NJ College of Agriculture and Environmental Sciences, and concluded as a Professor II in SEBS. During the intervening years, he chaired three different departments and served as Assistant, Associate, and Acting Dean of Cook College and the NJ Agricultural Experiment Station. DEENR will celebrate George Nieswand's career at a party 5-7 PM on November 9. Contact Marsha Morin by October 20 with your plans to attend. We ask that faculty and staff contribute $20 per person toward event costs. Current and former students may attend without charge. Send your check for $20 payable to "Rutgers University" to Marsha Morin, Rm 150, DEENR, 14 College Farm Rd, New Brunswick, NJ 08901 by Oct. 20.
Bhattacharya Publishes Cover Article in Molecular Ecology

Debashish Bhattacharya and coauthors explore the "everything is everywhere" hypothesis of microbial biogeography in a study of the ubiquitous freshwater alga Synura. Using a concatenated multigene data set that sampled all 3 genetic compartments, their phylogenetic analyses identified both cosmopolitan and regionally endemic species, often co-occurring, suggesting the presence of cryptic species and a complex biogeographic pattern. ABSTRACT
Rebecca Jordan Narrates Art Exhibit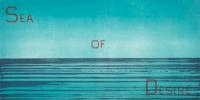 Professor Rebecca Jordan contributed to the audio tour of the special exhibition 'Water' now showing at Rutgers' Zimmerli Art Museum. Hear her comments on a piece by artist Emma Amos at (732)339-6060 x13.
Steven Handel Honored by Miami University

Steven N. Handel was named Willeke Frontiers of Environmental Science Distinguished Lecturer by Miami University, Oxford, Ohio. Dr. Handel discussed the potential and value of restoring nature in urban areas. READ MORE
Bhattacharya and Others Assemble the Tree of Life

Debashish Bhattacharya and colleagues recently answered the question "Why assemble the tree of life?" in an article in American Paleontologist. They succinctly explain the significance of studying the origins of Rhodophyta (red algae). READ ARTICLE
Joan Ehrenfeld was recently elected as a Fellow of the Society of Wetland Scientists. Nominated by her peers and elected by the Board of Directors, she joins a total of fifteen other scientists in this highest recognition of membership bestowed by the Society.
Siobain Duffy Presents Research on Viruses at Genome Social

On October 6, Siobain Duffy will present her research on novel single-stranded DNA viruses, discussing metagenomic results from discovery to ecology. This is part of a monthly series of informal gatherings of genome researchers. READ ABSTRACT
Illumina Inc. Sponsors Genomic Sequencing for SEBS Biologists

Ten projects represent a diverse array of topics and target taxa including cranberries, mosquitos, invasive marine algae, plant chloroplasts, and lichen. READ MORE
Study Investigating Link of Biodiversity and Disease
Graduate student Laura Shappell and advisor Dr. Joan Ehrenfeld are featured in a recent National Wildlife Federation article. "On a recent afternoon, Laura Shappell followed a slender deer trail into a thicket of invasive Japanese knotweed. The plants towered over her head, and their deer-trampled stalks crunched under her boots as she vanished into the mass of pale green leaves. "If I'm not out in 10 minutes, send help," she called back..." READ ARTICLE
Graduate Student Champions the Smallest in Forest
Aspa Chatziefthimiou, a member of the Graduate Program in Ecology and Evolution studies microbes and gives tours at the primeval Hutcheson Memorial Forest.
Congratulations to our Distinguished Class of 2010

We were proud to honor 18 graduating seniors from DEENR this year. Departmental awards were received by Daniel Clark, Amanda Giesler, Nathan Rausch, Allison Schiffner, and Ryan Tallmadge. You can hear the inspiring Baccalaureate Keynote Address (part 1; part 2) given by Professor Rebecca Jordan. Best of luck to the Class of 2010!
Honors for the Graduate Program in Ecology and Evolution
The GPEE received faculty teaching awards, outstanding graduate student awards....
Genome Socials Provide Forum for Rutgers Scientists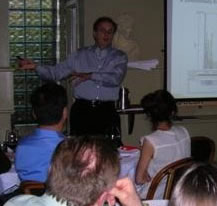 Monthly socials are providing a forum for researchers across Rutgers to discuss their current and upcoming genome science projects READ MORE
Symposium on Algal Genomics August 5
Hear presentations by a distinguished list of international group of algal and plant scientists gathering at Rutgers for the NSF-funded Cyanophora paradoxa genome jamboree. Registration is free, and lunch will be provided for all attendees. Click here for an event description and background information regarding the Cyanophora genome project.