Department of Ecology, Evolution, and Natural Resources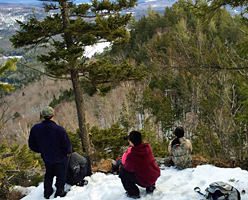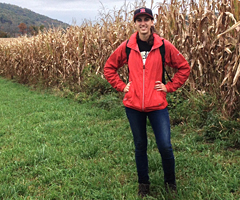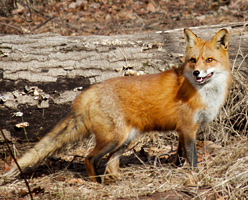 Fefferman Keynote Speaker for NJ Health Care Quality Institute

Dr. Nina Fefferman will present the keynote address to members of the New Jersey Health Care Quality Institute at their Annual All-council Meeting at the Trenton Country Club on December 9. Nina's address will open a discussion of the meeting's theme, "The New Plagues: Fear and Disease in the Information Age." Nina's appearance follows on the heels of her many engagements with health care organizations and the national media (e.g., Studio360, Slate.com and WNYC New Tech City) due to the relevance of her work to the Ebola outbreak and other threats to public health. Well done, Nina!
Newton Presents Bear Research at Wildlife Society Meeting

Elizabeth (Liz) Newton (left, above center), a senior EENR major advised by Dr. Brooke Maslo, reported her research on bear activity in northwestern New Jersey at the October meeting of the New Jersey chapter of The Wildlife Society. Newton merges data from her own ecological research with data on the occurrence of bears, collected by the New Jersey Department of Environmental Protection's Division of Fish and Wildlife. With their data, they generated a maximum entropy "heat map" that depicts predicted hot and cold spots for bear activity. Newton then manipulated the map to predict bear habitat overlap with agricultural areas, which can help farmers prevent bear damage to their crops. READ MORE

Our interdisciplinary department specializes in ecology, evolution, and natural resource conservation. We study the evolutionary origins and maintenance of biodiversity, conserving and restoring native ecosystems, and issues of global change such as managing natural resources within urban ecosystems.