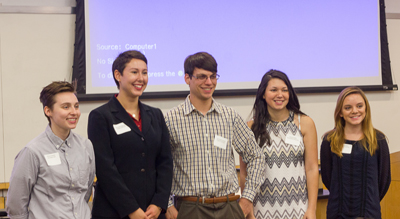 Chris Brianik and Sam Fagundez contributed an oral presentation and posters, respectively, at the 717th American Helminthological Society of Washington on April 8th, 2017.
Chris is a senior and is currrently doing a G.H. Cook senior thesis in Michael Sukhdeo's lab. His senior thesis title is "Host community structure along two riverine ecosystems". Chris won 2nd place in the oral presentation.
Sam Fagundez is a junior in Michael Sukhdeo's lab and presented her Aresty project. Her poster "Cercarial Productivity in the North Branch of the Raritan Branch" won 2nd place in the poster presentation.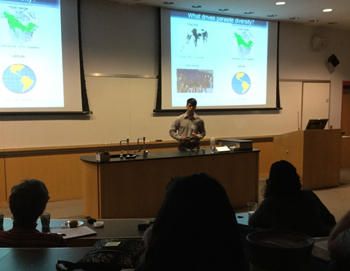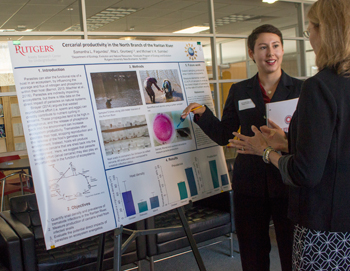 April 2017