Department of Ecology, Evolution, and Natural Resources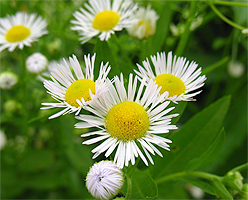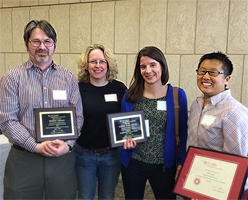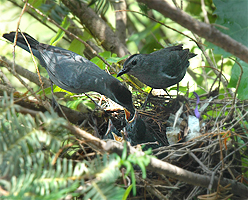 Dr. Myla Aronson interviewed by NBCnews.com about biodiversity in big cities

Can we find new species in a metropolis? In the NBCnews.com story about the discovery of 30 newly discovered fly species in Los Angeles, Dr. Myla Aronson provides additional insights from her studies about bird species in urban centers. Even though urban areas only retain about 8 percent of the bird species that otherwise would have lived in the area, Dr. Aronson and her team found that 20 percent of known bird species live in big cities. Bird species found in big cities reflect the species that live in the surrounding natural habitat. read more

DEENR scientists awarded a grant to start a global working group on plant evolution at Rutgers

DEENR scientists Lena Struwe and Myla Aronson in cooperation with Laura Schneider (Geography), Wolfram Hoefer (Landscape Architecture), and graduate student Lauren Frazee (Ecology & Evolution) received a $10,000 grant from the Rutgers Centers for Global Advancement and International Affairs (GAIA). The fund will be used to organize an interdisciplinary workshop and an international symposium to be held at Rutgers. The goal is to establish long-term international collaborations on how the evolution and distribution of wild plants ('weeds') in urban and temperate areas across the globe have been and will be affected by human migration, climate change, and increased urbanization.
It runs in the family

EJ Green (on the left side) joins his father Ed Green from DEENR on the stage during the Spring Awards ceremony of the Graduate School–New Brunswick. Father Ed won the award for "Excellence in Graduate Teaching" and his son EJ Green who is enrolled in the Department of Philosophy won the Dean's Award for Excellence in Research for his dissertation, "Seeing the Structure of Objects". Also awarded during the ceremony were DEENR graduate students Cara Faillace and Talia Young. See the SEBS news room story.

Our interdisciplinary department specializes in ecology, evolution, and natural resource conservation. We study the evolutionary origins and maintenance of biodiversity, conserving and restoring native ecosystems, and issues of global change such as managing natural resources within urban ecosystems.