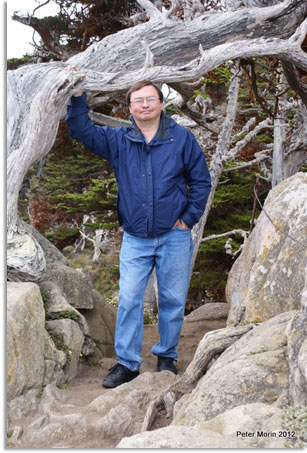 Professor Peter Morin is the Chairperson of an advisory group evaluating a proposed Helmholtz Institute for Functional Marine Biodiversity. The group chaired by Professor Morin is a select international panel of seven scientists from the US, France, Sweden, and Germany. With an annual budget approaching $5 billion, the Helmoltz Association is essentially the German equivalent of several major US science agencies rolled into one. Its mission is to support strategic, cutting-edge research addressing grand challenges in the areas of energy, earth and environment, health, aeronautics and space transport, matter, and key technologies.
If funded, the new marine biodiversity institute would be a collaboration between the Helmholtz Centre for Polar and Marine Research – Alfred Wegener Institute and the University of Oldenburg. It would focus on the functional roles and mechanisms of action of biodiversity to inform the protection and sustainable use of marine ecosystems.
Professor Morin recently returned to Berlin to meet with the Chairs of other review panels for competing Helmholtz institutes, and members of the Helmholtz Association, for a comparative evaluation of the competing proposals.
September 2016